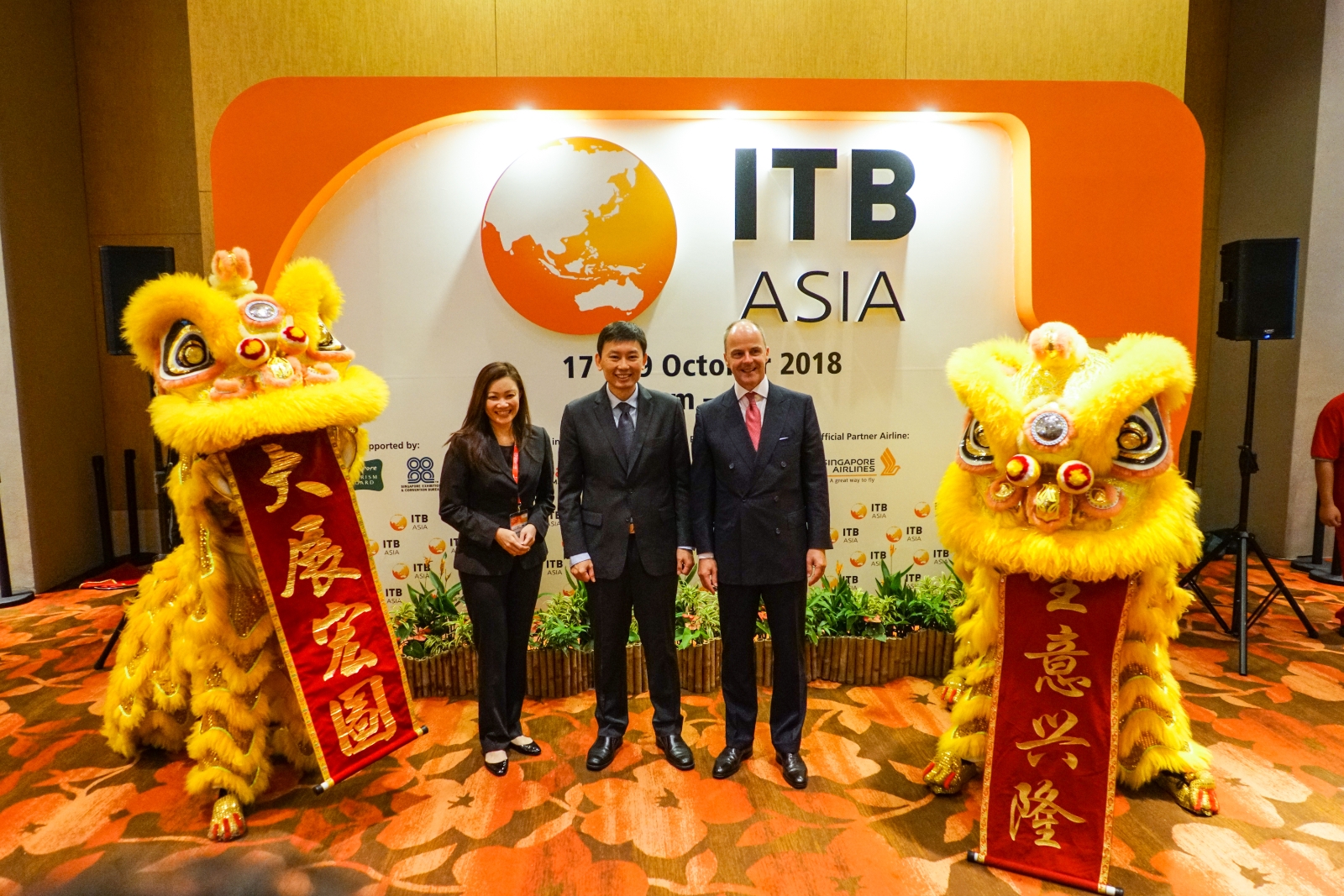 CORPORATE travel and MICE participants at ITB Asia have almost doubled in numbers since last year, according to the Singapore show's organisers.
To meet the increased demand, a Corporate Travel and MICE Hub alongwith a MICE Tech Showcase space have been set up on the exhibition floor at Marina Bay Sands Singapore featuring seminars and presentations throughout the show, which runs from October 17-19.
Speakers include Airbnb for Work, CWT Meetings & Events, site and Troovo, an automated payment processor for the corporate travel.
Other initiatives such as the dedicated MICE & Corporate Speed Networking sessions have been fully subscribed by hosted buyers.
New national tourism organisations that signed up to ITB Asia 2018 include exhibitors from Abu Dhabi, Botswana, Croatia, Mauritius, Papua New Guinea as well as regional organisations such as Fukuoka and Kansai, in Japan, and Rovaniemi, the provincial capital of Finland's Lapland.
More: Leaders from Twitter, NatGeo, BBC join ITB Asia speaker lline-up
"ITB Asia continues to maintain its position as the leading travel trade show in Asia," said Katrina Leung, managing director of Messe Berlin (Singapore), the organiser of ITB Asia. "Working in close collaboration with our partners and exhibitors, we are delighted to unveil one of our most engaging and exciting programmes yet."
Leung said the show remained one of the top business platforms for connecting exhibitors and partners with key decision makers in the MICE, corporate and leisure travel industry.
Organisers say MICE and corporate travel participation increased by 49 per cent compared to the 2017 show.
While Asian exhibitors continue to dominate the show floor this year, there has been a strong growth in the number of European exhibitors participating in ITB Asia for the first time. These include the Ministry of Transport & Construction of the Slovak Republic, Polish Tourism Organisation, Tourism Association of Canton Sarajevo and Visit Ukraine.
Compared to last year, ITB Asia 2018 has experienced more than 125 per dcent growth in the number of hotel groups signing up as part of the Buyers Programme Partners, say organisers.
Comment: Presentations under the iron rod of TV chat shows
"Exceptional support has been received from leading hotel groups such as Best Western International, Intercontinental Hotels Group (IHG), Melia Hotels International and Worldwide Hotels, Pan Pacific Hotel Group, Radisson Hotel Group, WorldHotels AG and Wyndham Hotel Group," and ITB spokesman said.
"The launch of a dedicated Muslim Pavilion, housing the Muslim Travel Showcase sees Muslim travel as a key theme for ITB Asia this year. With the release of the Mastercard-Halal Trip Digital Muslim Travel Report (DMTR) 2018, the latest insights and in-depth analysis into the Muslim travel market and behaviours when it comes to trip planning, research and engagement in the digital space will be revealed."
Main picture: from left, Melissa Ow, acting chief executive of Singapore Tourism Board; Chee Hong Tat, senior tourism minister, and Christian Goke, chief executive of Messe Berlin, during the opening ceremony for ITB Asia 2018