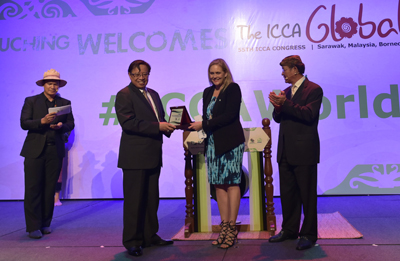 The most recent International Congress and Convention Association (ICCA) was both a "huge step for Sarawak" and an opportunity for the Malaysian state to showcase how far it has come as an international meetings destination, according to the association's CEO.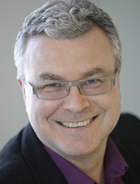 Commenting on the 55th ICCA Congress, which drew 835 delegates to Borneo Convention Centre Kuching in November, Martin Sirk (right) said: "This was not only a huge step forward for Sarawak, where we saw the confidence and capacity of the hosts expand tremendously over the three years of preparation and partnership, but it was also an important lesson for the visiting delegates, as Sarawak shared the story of how they had successfully raised the regional and global profile of what was previously a relatively unknown destination.
"This commitment to educate and encourage other second-tier ICCA members was one of the key factors in Sarawak winning the original bid, and featured strongly in our education programme," he added.
Stepping up to the challenge
Continuing his praise, Sirk said Malaysia's meeting professionals and Sarawak's ICCA members were "more than equal" to the task of hosting the congress.
"They have thoroughly earned the respect of their peers for their creativity, professionalism and hard work," he said.
Sirk also commended local hosts for "achieving a relaxed, open environment", a critical component of this year's event given that Sarawak was welcoming international association executives as host delegates for the first time.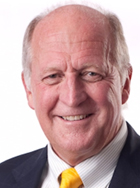 Mike Cannon (left), managing director of Sarawak Convention Bureau (SCB) said: "The execution of the 55th ICCA Congress was the result of synergy in its purest form; the immense support by industry partners, government agencies and the destination – matched with extraordinary passion, leadership and commitment.
"When a congress of this prominence is successfully held in a 2nd tier destination like Sarawak, it indicates that destinations as such have the overwhelming potential for international Business Events. We hope this will inspire other 2nd tier destinations, especially in the ASEAN region, to rise with us and trailblaze the Business Events revolution," he added.
The ICCA Congress 2017 will take place in Prague.
Main picture: ICCA president Nina Freysen-Pretorius presenting a token to the deputy chief minister of Sarawak