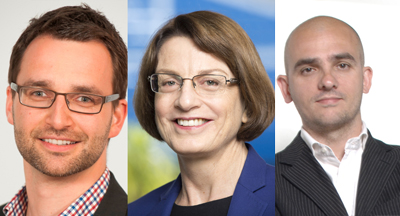 Taiwan will host its first Edge seminar as part of the meetings education series organised by the International Association of Professional Congress Organisers (IAPCO).
Taking place at Grand Hyatt Taipei from April 17-19, the seminar will focus on future trends, programme management and meeting designs, finance and sponsorship, marketing and negotiation and client management among other topics. A draft schedule has been drawn up.
A lift to island life: updates and incentive ideas for Taiwan
The Edge series targets all sectors of the meetings industry. Kuala Lumpur will host the next seminar in September.
The speaker lineup is as follows:
Participants will receive a certificate of attendance and Certified Meeting Professional (CMP) points.
Making the grade: the value of Training schemes, professional qualifications and international compliance for the meetings industry
A rough programme for main topics only:
Main picture from left: Mathias Posch, Jan Tonkin, Oscar Cerezales.