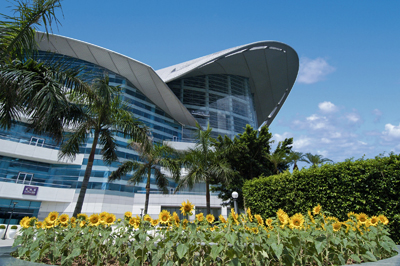 Achieved by a handful of venues across the world, the Hong Kong Convention and Exhibition Centre (HKCEC) has been recognised for its sustainable practices with Level One certification of the American Society for Testing and Materials (ASTM) Standard for the Evaluation and Selection of Venues for Environmentally Sustainable Meetings, Events, Trade Shows and Conferences.
The ASTM has been developing standards for industries since its establishment in 1898. The ASTM Standard measures a venue's environmental impact, which includes a commitment to sustainable practices in nine areas such as water conservation and waste management. Other standards administered by the ASTM include quality control in construction, metal and plastic production and environmental toxicology and risk management standards.
"We are proud that the HKCEC is recognised by the ASTM Standard. It is a strong evidence of the HML's ongoing commitment to reducing our environmental footprint and acting in a socially responsible manner." said Monica Lee-Müller, managing director of HKCEC.
In the past two years, the HKCEC has reduced its electricity and water consumption by 10 per cent while hosting over 1,000 events with an average 6 million visitors every year.