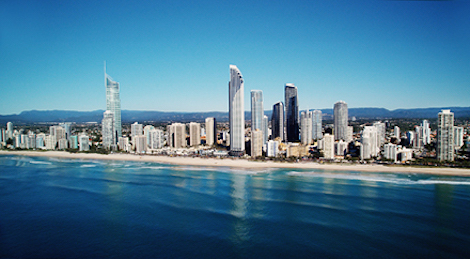 The Gold Coast has made significant gains in attracting international associations to the region, jumping from 265 to 152 in the 2014 ICCA rankings. The Gold Coast hosted double the number of ICCA-qualified meetings, with 16 association meetings hosted in 2014 on the previous year's eight.
The Gold Coast ranks fourth in Australia together with Adelaide, behind state capitals Sydney, Melbourne and Brisbane. Australia is up three spots from last year's position, and is now ranked 13th in the world for the number of association meetings held in 2014. China, Japan and South Korea were other Asia Pacific contenders ranked within the 2014 top 20.
Director of Gold Coast Business Events team Anna Case says: "Our ability to attract globally ranked conferences adds another important dimension to the fabric of the Gold Coast. The Gold Coast is famous for fun, but it's also a world class meeting, incentive, conference and exhibition destination."
The Gold Coast is currently exhibiting at Imex Frankfurt with Australian representation from Business Events Sydney, Melbourne Convention Bureau and Cairns Convention Centre among others.