GET GLOBAL 2020 has joined the growing list of cancellations or postponements as a result of the Covid-19 outbreak squeezing business for travel, hotel and event operators.
Organisers of the Sydney outbound MICE expo are delaying its fourth edition to July 2021 despite selling more than half of the show-floor space five months before the event, which was scheduled for July 10.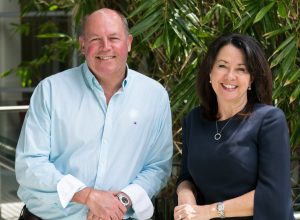 Show co-founders Gary Bender and Donna Kessler decided to postpone due to concerns over the impact Covid-19 would have on buyer capacity to book and spend in the year ahead.
"The success of our show's brand is based on very strong ROI for exhibitors," said Bender.
"We know, as we work every day in the industry, that the impact of coronavirus on international business travel has been severe and our exhibitors who sell international destinations are particularly impacted."
Rather than risk lower returns for exhibitors the pair decided to postpone the show.
Coronavirus takes toll on Asia events
Kessler said: "We want the best for our exhibitors and buyers and this decision, while hard to make, is the best decision for all involved,"
"Exhibitors will be offered full refunds, or secured spots in our 2021 show.
"We look forward to a great Get Global 2021 and the industry coming together post this unfortunate global incident."
Get Global is set to return to ICC Sydney on July 30, 2021.