As the wonderful W E Johns once said in his acclaimed book about gardening, The Passing Show, "One of the most delightful things about a garden is the anticipation it provides." Hotel gardens are not just as a place of leisure and relaxation anymore, they are being put into use as an outdoor venue option for cocktail receptions and other corporate functions.
Here's a look at some of the most impressive hotel gardens in Asia-Pacific:
SHANGRI-LA BEIJING
A 3,000 square metre Chinese garden sits at the bottom of this impressive property. Much like the city in which it is located, the hotel juxtaposes between the old and new – the garden is a recreation of magnificent oriental pavilions, with an intricate Koi pond water feature and stone bridges going over it. There is also a Garden Bar and Terrace situated within, giving guests easier access to beverages in the relaxing environment.
PREVIOUS EVENTS: Themed parties, private meet-ups, upscale business-cum-social parties
FOUR SEASONS CHINZAN-SO, TOKYO
The hotel's lush Japanese garden is breathtaking, with a gigantic Japanese pavilion providing a place for guests to relax and immerse themselves in the greenery. It features a clean, structured landscape, with ample grounds where events can be held, so organisers do not have to specifically design the venue layout around the foliage.
Previous events: Large corporate functions that prioritise privacy as well a intimate outdoor cocktail parties
GOLD COAST HONG KONG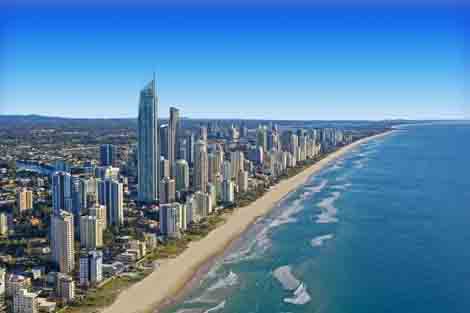 An expansive European-style garden is available here, within the sub-tropical landscaped grounds of the hotel. There is an abundance of open space – opening up opportunities for creative large-scale events and functions. A nearby beach, which can be utilised as a connecting venue, fringes the hotel, adding to the versatility of the hotel grounds. The very "park"-like nature of the garden also allows for group activities like a mass exercise or a mini-marathon.
Previous events: Mass exercises for local branches of international corporations, informal company gatherings, short incentive trips
PRINCE HOTEL TOKYO
Set in the shadow of the iconic Tokyo Tower, the property's Takanawa garden is like an oasis in the middle of the urban landscape. The Japanese garden has a thick, lush body of trees that creates a secluded space away in the middle of the city's hustle and bustle, acting like a sanctuary to wind down after a long day. While rare, events can be held here – although numbers must be kept low to preserve the natural serenity for other guests.
Previous events: Relaxed meetings, small discussions and high society get-togethers
KEMPINSKI SUZHOU
While Suzhou is growing fast as a business city, its rich culture is carefully preserved in the Kempinski. Its beautifully landscaped garden has a terrace that is great for private gatherings – closed and quiet affairs.
Previous events: Business orientated private gatherings, high level corporate staff retreats
Randall Sim