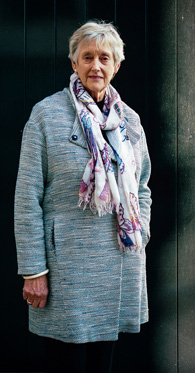 Dame Stella Rimington, author and the first female director general of MI5, the UK's security service, is one of two high profile keynote speakers at the 30th ibtm world event, taking place in Barcelona from November 28-30.

Drawing on her 27 years' experience in the homeland security service, Dame Stella will discuss her career and her work in counter-subversion, counter-espionage and counter-terrorism, as well as the meetings industry's outlook on safety and security going forward.

Kerry Prince, portfolio director, ibtm events, said: "We're thrilled to announce Dame Stella Rimington as one of two headliners for our market-leading Knowledge Programme.
"Given the current climate, safety and security is a topic being discussed often, and we know from our customer research that it is a subject about which there is huge appetite from our attendees to learn more.
"We're delighted to be fulfilling that appetite by having someone of Dame Stella's calibre providing what will be some truly invaluable insights and learnings that our customers can take away and apply in their own businesses," Prince said.

ibtm world's Knowledge Programme is a key draw for attendees and continues to see increased footfall year-on-year. The full programme of sessions during the three day-long event covers seven topical content themes all aimed at inspiring and educating delegates with sessions that tangibly add value to their business life and personal development.
Themes for 2017 include Industry Trends; Engagement & experiences; Safety, security and risk management; Innovation, disruption and technology; Sustainability and CSR; Professional & staff development and Business development and strategy.

Dame Stella's session will be taking place on Wednesday, November 29, at 9am at ibtm world 2017.
The flagship show, at Fira Gran Via Barcelona, saw almost 15,000 delegates to the event in 2016, with over 67,000 pre-scheduled meetings arranged over the three-day days.