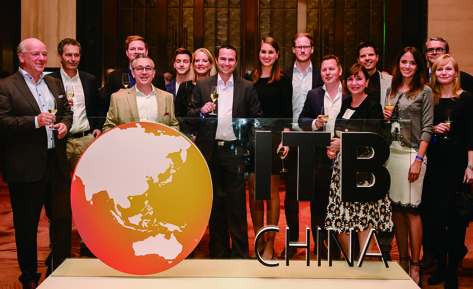 TWO companies – one based in Hong Kong and the other in Shenzhen – have shared the ITB China 2018 Startup Award.
Travel Flan and Timekettle were joint winners of the contest, which took place in the conference area of ITB China at the Shanghai World Expo Exhibition and Convention Center on May 17.
"The ITB China 2018 Startup Award has two champions as the panel of judges could not agree on just either single one of them," ITB China spokesman Jerry Tang said.
The award acknowledges outstanding new products and services introduced less than two years ago and which anticipate major market potential.
The two winners, who were given complimentary booths for ITB China 2019, were among six finalists who gave eight-minute presentations for their business concepts and innovative solutions to a jury of experienced industry professionals.
• TravelFlan is a Hong Kong-based travel platform that provides people "with a personalised and hassle-free travel experience" with the use of AI Technology, including AI Chatbot Concierge Services and Market Place.
• Timekettle, based in Shenzhen, presented an innovation called WT2 Translator, a wearable real-time translating earphone. The company has pioneered a number of other technical breakthroughs and been granted domestic and international patents in the past year.
The other finalists were:
• Sanmaoyu – a voice-based paid content platform for global tourist attractions. The company, which is based in Guangzhou, says its corporate philosophy is based on "paying for valuable tourism knowledge".
• Shopeur – a German-based premium concierge service for luxury shopping and exclusive tours. In collaboration with European luxury brands, Shopeur offers exclusive shopping services, ranging from luxury product pre-orders to tax-free hotel delivery.
• QYIV – a China-based volunteer travel planning and booking platform for youngsters and students offered by Quyou Travel Consulting (Shanghai). Since 2014, more than 2,500 volunteers have travelled to 12 destinations around the world, accumulating more than 45,000 hours of overseas work and helping more than 1,500 children.
• CometoChina – a China-based online community of hosts and travel enthusiasts in more than 10 cities across China. ComeToChina connects visitors with locals who are artists, chefs, craftsmen, musicians, and photographers, providing memorable and authentic experiences and events.