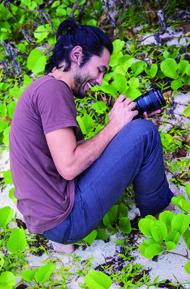 DOCUMENTARY filmmaker Brandon Li will take part in a panel discussion at a forum held jointly by the International Live Events Association and MIX – Asia's Creative Meetings Magazine.
"The Future of Destination Marketing: Leveraging the Power of Storytelling & Creative Events" will be held at the ITE and MICE Travel Expo, Hong Kong Convention and Exhibition Centre, 11am-12:30pm, June 15.
Vincent Ng, founder of 1Plus1 Productions and director of education of the Hong Kong chapter of ILEA, says: "Tourism bureaus, DMCs, and even venues are as much digital marketing agencies today as they are event planners. Navigating this landscape requires rethinking how we tell stories that engage, and how we create experiences that people remember."
Li is a videographer who has worked in the United States for reality-TV shows, music videos and travel content where clients required fresh and original ideas. In 2016, Li made Hong Kong Strong, short film hailed in the local media as "an incredible film" showing the hidden corners of Hong Kong.
Li and Ng will be joined on the panel by ILEA Hong Kong chapter president Sam Shei and MIX editor Martin Donovan.
Shei, who runs Showbiz Creations, will provide two case studies of events he produced in Xian and Shanghai that encouraged clients to highlight local heritage.
The seminar will be held during the ITE and MICE Travel Expo. Register your interest in attending here – or contact MIX.