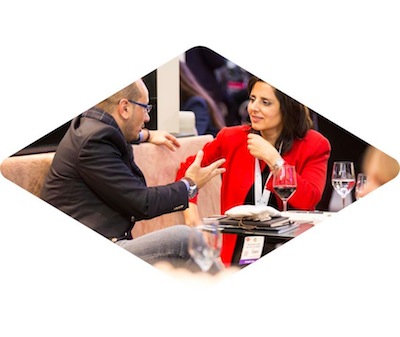 Registration for EIBTM, the flagship show of the IBTM Global Events Portfolio, is in full swing with organisers Reed Travel Exhibitions (RTE) now accepting applications from trade visitors.
Interested meeting industry professionals can register at www.eibtm.com/visit to secure their places at the event, due to take place on 18-20 November 2014.
Pre-registering as a Trade Visitor will allow participants free fast-track entry, scheduling flexibility, discounts on travel and accommodation, and the opportunity to join networking events.
These events include the official EIBTM Welcome Reception on Tuesday 18 November and the EIBTM Networking Hour, which will take place the following day, prior to the EIBTM Club Night – once again hosted at Opium Mar.
"At EIBTM 2013, 97% of our Trade Visitors agreed that EIBTM was important to their businesses and a true 'must-attend' event, the place to grow business, network, develop knowledge and insight as well as re-connect with industry colleagues and friends," said Graeme Barnett, EIBTM senior exhibition director, Reed Travel Exhibitions.
For more information, visit eibtm.com