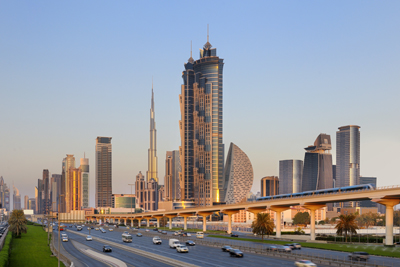 The first edition of the BestCities Global Forum is now underway in Dubai, bringing together senior association executives from across the world for four days of industry knowledge exchange.
The event, which is being held at JW Marriott Marquis (above), was jointly organised by Dubai Business Events (DBE), the BestCities Global Alliance – a strategic collaboration between 11 of the world's premier meeting destinations – and the Professional Convention Management Association (PCMA).
Paul Vallee (left), managing director of BestCities Global Alliance said: "We're thrilled to be in such great company as we launch the first BestCities Global Forum.
"With an extremely high calibre of speakers and representatives from our 11 partner cities in attendance, associations attending can tap into their collective knowledge and experience, gaining invaluable insight into how they can partner with destinations to advance the purpose of meetings, beyond delegate numbers to long-term impact and legacy development."
More than 35 international association executives are attending, representing the World Autism Organisation, International Society of Endocrinology, International Astronautical Federation (IAF) and SWIFT among others.
Event highlights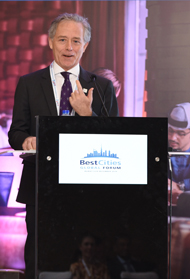 Day one (December 4) featured a welcome speech from Ahmad Al Falasi, CEO of corporate services and investment for Dubai Corporation for Tourism and Commerce Marketing, as well as thought leadership sessions led by Philip Davies, president for EMEA, Siegle + Gale and Michael Foreman, founder of Kindology events service company.
The day also included presentations on business, travel, tourism, hospitality and healthcare in Dubai from Hamad Buamim, president and CEO of Dubai Chamber of Commerce and Thierry Antinori, executive vice president and chief commercial officer, Emirates Airline.
Other speaks include: Tommy Weir, a professor at Hult International Business School; Oliver Martin, a stakeholder engagement strategist specialising in destination development and Sherrif Karamat, COO for PCMA.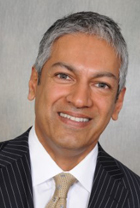 Karamat (right) said: "After being involved with the education content development of the BestCities Global Forum, we're thrilled to see such an excellent lineup of speakers here with us in Dubai this week.
"This forum will be a great opportunity for all of us to learn from one another about long-term legacy creation and strategic partnerships while experiencing all of what Dubai has to offer for business events."
Topics to be covered range from advancing international association meetings through long-term legacy development to improving the benefits of association meetings to the host community and creating strategic partnerships with destinations.
BestCities Global Alliance
The BestCities Global Alliance is a strategic union between 11 meeting destinations, including Berlin, Bogotá, Cape Town, Copenhagen, Dubai, Edinburgh, Houston, Melbourne, Singapore, Tokyo and Vancouver.
Issam Kazim (left), CEO of Dubai Corporation for Tourism and Commerce Marketing, said the alliance was "a unique example of how cooperation among the world's top meetings destinations is facilitating knowledge sharing and enabling growth in industries that are playing a crucial role in Dubai's vision for the future".
Speaking on the first day of the forum, he added: "Not only is this partnership inspiring innovation locally, as an organisation it also ensures we are able to offer our international clients much deeper insights into the experiences of our cities. Over the course of the next three days, attendees will have the chance to hear from thought leaders who are shaping our intellectual infrastructure and to familiarise themselves with Dubai's state-of-the-art meeting facilities and services."