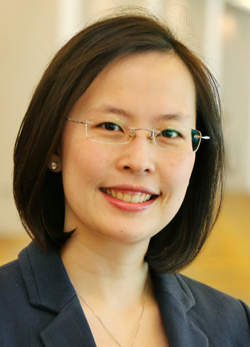 Industry game changers Airbnb and Uber will be holding court at the 2015 edition of ITB Asia, showing that technology and innovation is once more at the helm of Asia's largest travel trade show. Asean destinations are on the rise too, says executive director of Messe Berlin for Singapore Katrina Leung. MIX asks the conference's organiser what attendees can expect.
What new content can we expect from this year's agenda ?
Instead of a traditional keynote speaker, ITB Asia will host a keynote panel of travel industry leaders, moderated by PhoCusWright founder and industry veteran Philip Wolf. We will also be collaborating with DestinationElite to organise the show's first 'Luxury and Travel Forum', and partnering with CAPA (Centre for Aviation) to hold an aviation industry outlook forum.
Our programme this year will also feature a series of sessions on new travel technology models and hot topics. ITB Asia has partnered with TravelDaily China to highlight the importance of online travel. ITB Asia is also partnering China Outbound Tourism Research Institute to tap on the outbound market in China.
How will MICE buyers benefit from this year's show?
MICE buyers can look forward to the Incentive, Conference and Event (IC&E) conference in partnership with the Incentive Conference & Event Society Asia Pacific.
Delegates will also be able to gain an insight on topics including how new technologies can make meetings more effective, and explore key areas of interest such as managing IC&E project risks, and the latest development in procurement, pricing and contracting.
We have also enhanced our association conference programme. As an important part of the larger MICE sector, attendees will be able to learn more about this flourishing industry particularly on optimizing their activities and relationships within the Asia Pacific region.
Are there any new products or services that have caught your eye?
At our opening keynote conference, delegates will get the chance to listen to prominent speakers from Airbnb and Uber, and gain valuable insights on new potential growth avenues, straight from companies that have successfully altered traditional business models and opened up new horizons for their businesses.
We will also host 'The New Online Traveller Conference' in partnership with Euromonitor International on the third day of the show. This programme will shed light on the evolution of online travel trends. A Travel & Technology Showcase will also showcase the innovation offerings of companies such as TripAdvisor, Sonata Software, DerbySoft, Virtual Service Solutions.
What are your impressions of emerging destinations such as Myanmar, Vietnam and Cambodia?
Countries like Myanmar, Vietnam and Cambodia have a lot of potential and we are working closely with these markets to strengthen their involvement. Vietnamese exhibitors are taking up 25 per cent more exhibition space this year. We have also been able to expand Mynamar's presence… Myanmar National Airlines has launched a new route to Singapore and we're looking towards a future with even more possibilities.