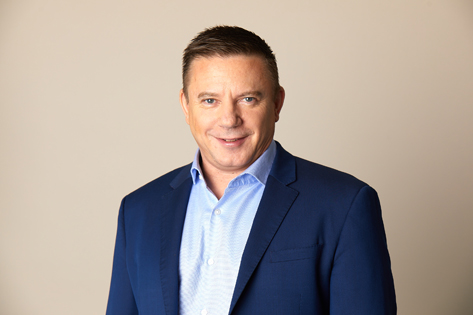 DIFFERING opinions over how the Hong Kong office of an international brand communications agency should be operated has prompted the departure of a senior executive.
Uniplan revealed that Darren Chuckry, who was made Hong Kong managing director in November 2017, "parted ways" with the company last Thursday.
When pressed for reasons behind Chuckry's resignation, a Uniplan spokesman told MIX: "Darren's departure is directly related to a disagreement about the management of the Hong Kong office. Uniplan's strategic business direction will remain unchanged."
Chuckry had been with Uniplan Hong Kong for nearly eight years and was client services director until a shake-up last October saw him being made managing director and the departure of event operations director Dawn Dennis.
Uniplan's "global restructuring" last October also saw two longstanding associates relinquish their leadership roles as Karen Arndt stood down as Greater China chief and Daphne Choi as managing director of the Hong Kong office.
In May this year, Uniplan announced a global rebranding with a strategy focusing on "digital and content creation" in response to volatile market conditions and "fierce competition".
Chuckry's departure is one of the most high profile changes sweeping the events and live brand communications agencies in the region over the past two years as budgets shrink and more players enter an already competitive market.
Agency changes included Interplan Taiwan severing ties with Germany-headquartered Uniplan, Imagination and WRG closing down in Hong Kong, and once independent agencies downscaled under international advertising giants.
More on this… Agencies in battle for survival
Judd Christie, former creative director at Luminous Experiential MSL Group and Imagination, will oversee Uniplan's Hong Kong office until a new managing director is appointed.
"Darren contributed greatly to Uniplan's successes in the Hong Kong market and we wish him the best in his future endeavours," said Christian Zimmermann, Uniplan chief executive.

"The creative and operational forces at Uniplan Hong Kong will remain unchanged during this time," the company added in a statement.