GLOBAL business events consultancy GainingEdge has released its annual index of cities that offer the most competitive advantages for meeting planners.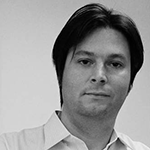 Singapore again tops the Asia Pacific region in a list that this year places an emphasis on tools and methods for destination comparison to help users speed up the post-Covid recovery of their businesses and organisations.
"Our key focus this year was to provide market analysis that would help people identify strategies and activities they can use to recover faster," said Milos Milovanovic, the head of GEAR (GainingEdge Analysis & Research).
"The index provides quantitative indicators that can facilitate conversations between the meetings industry and policymakers, be they government or city authorities. If they have facts-based data their proposals for industry support and other recovery assistance are more likely to be successful."
The report identifies four key areas that all destinations should focus on:
– Intellectual Engagement: Building relationships with local leaders and leveraging on their international reputation;
– Flexible Approach: Providing more flexible product offerings and maintaining an agile market approach;
– Technological Advancement: Embracing new technologies in meetings and events to cater for live and remote participants;
– Regional Focus: Increasing short-term focus on national and regional markets which will provide more near-term yield.
Paris again tops the list with Singapore taking the Asia-Pacific crown and New York leading America. This year the report selected six cities that best show what can be achieved by different combinations of product and a focus on the international meetings market.
BEIJING – The Chinese capital jumped from 7th to 4th place globally and took 2nd position in Asia. Its fast recovery, growing competitiveness and being in the global Top 5 for available intellectual capital (per other GEAR research on Intellectual Capital) indicates great potential for further improvement.
ISTANBUL – After a historical best in 2015, Istanbul's position declined due
to political instability and related challenges. However, it boasts excellent destination products and jumped to 9th place globally (4th in Europe) in the Index. Since 2017, Istanbul has been on a path to recovery (albeit slowed by COVID-19) and this is expected to continue.
MOSCOW – Eastern European cities are relatively less competitive compared to Western European cities but Moscow is an exception as a global hub with excellent accessibility and infrastructure. Moscow has many local intellectual leaders who can help bring events, however the city has yet to leverage this competitive advantage well.
BUDAPEST ­ The Hungarian capital is in ICCA's Top 30 and sits at 61st place overall in the Index, and at 29th in Europe. Although meeting numbers have declined, Budapest still achieved results above its competitiveness score. It has a bright future if it can activate its competitiveness in a strategic way.
FLORENCE – The picturesque Italian city has a strong leisure segment and improved its competitive position to 47th place globally (21st in Europe). Ranked 88th by ICCA this gap nonetheless indicates solid potential for growth if the city leverages its key competitive advantages.
GHENT – Belgium's historic university town is relatively less competitive when compared to larger, capital cities. However, continuous good results show Ghent has strong collaboration with its local academic community and is very effective at harnessing its intellectual capital – the key source of its success.
The full International Convention Destinations Competitive Index 2021 can be downloaded here.