EVENT-TECH company Delegate Connect will be working alongside AIME for the hybrid event's 2021 online platform.
As part of the Melbourne firm's appointment to the Asia Pacific Incentives and Meetings Event, it will launch a meetings algorithm to connect quality buyers and exhibitors from all over the globe.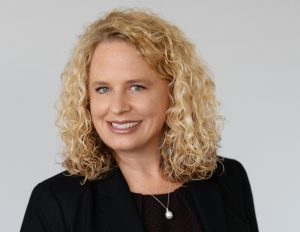 Customised functionality will set up meetings based on criteria that includes business objectives, industry requirements, budgets and region – which will evaluate and summarise an overall percentage rating of each matched meeting.
"We understand the importance of delivering AIME as the industry's first successful hybrid event," said the show's event director Silke Calder.
"While our dedicated team are experts in the business of creating meaningful connections, we needed to partner with a tech platform that could seamlessly host the virtual experience for delegates unable to visit Melbourne due to Covid-19 travel restrictions.
"After meeting with many potential partners, the team at Delegate Connect were unparalleled in their understanding of how an event experience should live online. And, after seeing how far the virtual platform has come since the partnership began, we cannot wait to introduce it to our community."
More… AIME offers kickstart as sign-ups open
With capabilities to host tens of thousands of meetings simultaneously, the new platform is also designed to manage user experience seamlessly.
Jordan Walsh, managing director of Delegate Connect said: "We are beyond excited to be a part of AIME 2021 and play a role in the rebuild and revival of the business events and tourism industry around the world.
"The launch of our custom developed algorithm is very exciting, and its capabilities stretch further than the online space, also measuring the engagement of onsite meetings via a rating and review system," said Walsh.
AIME 2021 reveals new dates, hybrid format
"Outside of matching business connections, the platform also ensures that users will have an incredibly engaging experience and receive ROI in networking, social events and the much-anticipated Knowledge Program."
Australian and New Zealand event professionals interested in joining AIME's Hosted Buyer Program are invited to register for a Virtual Gathering on November 5, 11am (AEDT) and 1pm (NZDT) at aimegathering.delegateconnect.co where they will experience the new platform along with an overview on the 2021 Hosted Buyer program.
Other international sessions will be announced shortly.