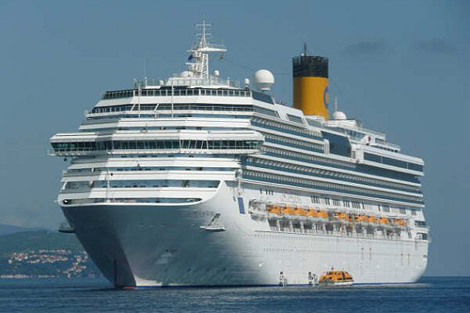 Costa Cruises is bidding for more Chinese events and incentives with the arrival of the Costa Serena at Shanghai Wusongkou International Cruise Terminal last week.
Costa Serena is the Italian operator's third cruise to be based in Asia, joining the Costa Atlantic and Costa Victoria from Dubai to its new homeport of Shanghai, increasing Costa's capacity by 74 per cent in response to growing demand in the Chinese market.
"The addition of Costa Serena reinforces Costa Cruises' leadership position in China's fast-growing cruise market. According to the current analysis by the CLIA (Cruise Lines International Association), Costa Cruises occupies the leading position in the cruise market with four out of ten reservations made for Costa ships," said Michael Thamm, CEO of Costa Cruises.
"After nine years of successful operations and explicit support and encouragement from the Chinese government, Costa Cruises will continue to expand its offerings and satisfy the demands of the China market," he added.
Available for corporate charter, Costa Serena can accommodate up to 1,500 passengers, offering three dedicated meeting venues that can hold between 55 and 382. A fourth ship will join the fleet in 2016.