Hong Kong Disneyland is setting a new trend for the hire of theme parks for corporate events after revealing that 11 companies have booked several evenings at the resort for staff, clients and their families.
The groups will get special previews of the resort's new "Disney Paint the Night" and "Disney Haunted Halloween" parade and experiences during September prior to their official launch.
One local company in the financial services sector will bring 19,000 participants for one evening and another 7,000 for the following night.
Terruce Wang, vice president sales and distribution marketing for Hong Kong Disneyland Resort, says more inquiries for corporate buyouts have been received in 2014 with the biggest event setting a "new record of attendance on a single buyout night".
The buyouts are seen as offering event planners and corporate incentive organisers a format beyond the traditional ballroom and arena for large gatherings.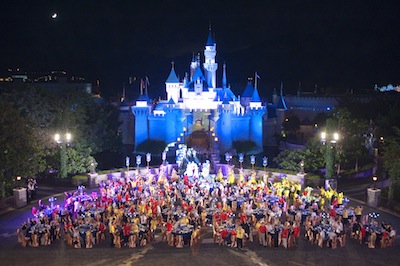 Martin Leung, business solutions and event director at the resort, says September has become "corporate buyer season" as the holiday period ends. The events also enable the resort to be used at night.
Participants can view the nightly Disney fireworks show, the new parade and the Halloween-themed "experiences", among other attractions.
"This has given us a whole new playing field and concept to our business," Leung told MIX. "This new [corporate event] element is allowing the opportunity to preview exclusively "Disney Paint the Night" specifically for the event guests. This has been a great success for us."
One of the first events of this type at Hong Kong Disneyland saw insurance giant Prudential bring 6,000 staff and clients to the resort for a corporate buyout in September 2012. Leung says interest has been growing since with the number of attendees for each of this season's corporate buyouts averaging 8,000 to 9,000.
News of the theme park's success in this area comes as Jill Estorino, who previously headed marketing at the Hong Kong resort, returns to China as senior vice president marketing and sales for Asia Pacific, based in Shanghai.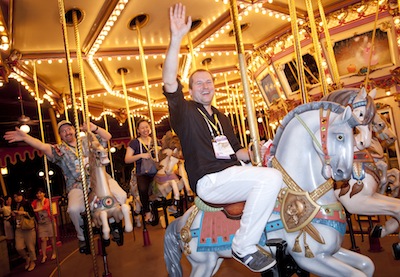 The resort is also due to complete work on a third hotel in 2017. The 750-guest room property will be based on an "adventure-explorer" theme and will have meeting facilities to complement convention space at the resort's flagship hotel.