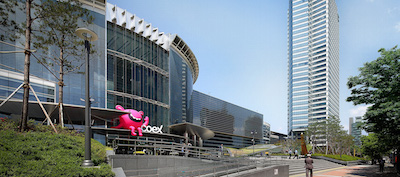 The Coex Convention and Exhibition Centre is the first convention facility in Korea to open a prayer room for Muslim visitors.
An opening ceremony for the prayer room was attended by Islamic organisations based in Seoul as well as MICE industry leaders on January 28.
"As the number of our internationally oriented exhibitions has increased, so too have the numbers of our Muslim guests," says Bo Kyung Byun, president and CEO of Coex. "We want to make sure that our international guests feel at home at Coex, no matter where they are from. This is a step in that direction."
The new prayer room is located on the third floor of the convention centre, and has separate rooms for men and women. To accommodate daily prayer schedules, the room is open from 3am to 10pm. The prayer room also determines the direction of the Qibla, which indicates the direction towards Mecca, and has Korans and carpets for use.
"This prayer room is not only offering convenience to buyers and MICE visitors coming to Coex, but also encouraging cultural exchange in the fields of trade and tourism," says Mohammed Chraibi, chief director of the Korea-Arab Society.
Coex is Seoul's largest integrated convention facility, home to an underground shopping mall and within walking walking distance of a variety of four and five-star hotels. The venue hosted the G20 Summit in 2010.