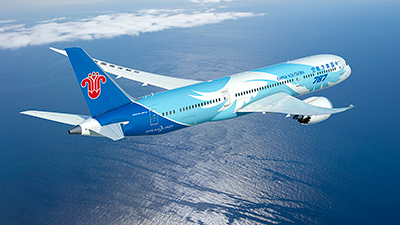 Flight links with Chinese cities are a key driver of Australia's business events industry as airlines gain a larger share of China's outbound incentive travel market.
John O'Sullivan, managing director of Tourism Australia, said the increase in new direct flights with China over the past year has proved a "big game changer" by making it easier to reach Australian destinations.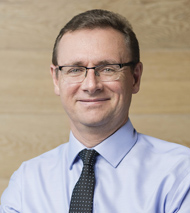 Though China Southern was the most "aggessive in expanding its footprint", O'Sullivan also singled out Singapore Airlines for its extensive network to cities in Australia and China. The Singaporean flag carrier's subsidiaries – Silk Air and Scoot – also serve destinations in both countries.
"For us, aviation is a key driver and the direct services… are really the game changers because they take the issue of transiting out from (of) the passenger and they therefore cut time, which is always a perception issue for Australia as a destination," O'Sullivan told MIX during the Business Events Australia Greater China Showcase, in Chengdu.
"Singapore Airlines have been a great partner for us on business events out of mainland China simply because of the fact that through one stop you can basically access pretty much every major city within Australia," he added.
Airlines and planners find new altitude
"If you think about where Silk and Scoot fly into, you've got from the very north of Australia – from Cairns and Darwin – and right around the eastern seaboard and national coverage.
"But at the end of the day, 75 per cent of the capacity that comes out of mainland China comes on the big three carriers: China Southern, China Eastern and Air China.
"So our focus is increasingly on these partnerships – to work those partnerships not just from a business-event perspective, but from a leisure-visitor perspective, particularly an airline like China Southern where they have 43 per cent share of the Australian market as they have been the most aggressive in expanding their footprint.
"On China Southern you can now fly out of Perth, Adelaide, Melbourne, Sydney, Brisbane, and we're working with them on some other destinations as well."
O'Sullivan also pointed to the role of other carriers in making it easier for conference and incentive groups to hold events in Australia. "We obviously recognise airlines like Cathay Pacific, Singapore… who all play a role particularly in peak periods where capacity is soaked up. We're also increasingly working with Qantas with their direct services from Sydney into Beijing and Shanghai."
China Southern flying direct to Adelaide
In 2016, overall international air capacity to Australia grew 9.9 per cent over the year compared to a 1.6 per cent the previous year.
New routes introduced since September 2016 include Hainan Airlines' flights from Changsha and Xian to Sydney; Air China's Shenzhen to Melbourne and Chengdu to Sydney; China Eastern's services to Sydney from Kunming, Hangzhou, and Wuhan. In December, China Southern introduced a three-times weekly route from Guangzhou to Adelaide.
Singapore Airlines, which operates a codeshare agreement with Air China, began flying four times a week to Canberra last September.
Tourism Australia has placed aviation as a key strategy in achieving its Tourism 2020 targets in overnight spending by visitors.
Andy Jiang, Tourism Australia's country manager for China, said cities such as Xian, Changsha, Hangzhou, Kunming and Qingdao contributed to a 36 per cent increase in direct flights to Australia from China.
Skyteam enhances Global Meetings platform
"While Shanghai, Beijing, Guangzhou and the whole Yangtze River Delta, along with the Pearl River Delta, still account for a significant proportion of visitors, we've seen the market share by other regions start to increase on the back of that," said Jiang.
O'Sullivan and Jiang were among the speakers at Business Events Australia's Greater China Showcase at Six Senses Qing Cheng Mountain Resort, Chengdu, April 19-20. The event saw 37 business event suppliers and destinations network with more than 70 incentive and agencies and corporate buyers.
Education and connectivity were the main topics in education sessions aimed at helping Australian suppliers better understand the Chinese market. Organisers from Amway and Infinitus also shared their experiences with the Australian delegates.
China to be wooed by Australia's wildside