The fourth edition of the China (Shanghai) International Meetings & Conferences Forum (CIMCF) 2014, which took place at Le Royal Méridien Shanghai on 17-18 April, focused on the transforming challenges of the meetings industry.
As a key event of the Shanghai Business Events Week 2014, the forum aimed to strengthen international exchanges and improve professional standards in the meetings and tourism industry. The occasion provided a valuable platform for professionals to learn from one another, and to discuss the latest developments in the domestic and global business events industry.
Economists, industry professionals and experts from both international and domestic associations were on hand to share their knowledge and experiences. Management expert and author of Big Data and Big Data II, Tu Zipei, shared his views on mobile internet technology and how it can be leveraged to create a unique experience for customers. In his keynote speech Tu examined the core drivers of technological transformations and went on to analyse how crowd sourcing and crowd funding can have an impact on business processes.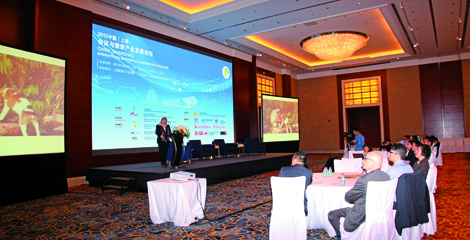 Other topics covered at the forum included a keynote speech on "Business Ethics and Corporate Compliance in the Meetings Industry" by Lu Xiaohe, director of the Shanghai Academy of Social Science's Department of Social Philosophy. There was also a case study on the 52nd ICCA Congress presented by Noor Ahmad Hamid, regional director of ICCA Global Research Centre Asia Pacific alongside James Zheng, vice director of Shanghai International Conference Management Organization.
In keeping with the forum's central theme of how technology affects the meetings industry, Frankie Gao, managing director of MCI China, gave advice on how to add value and enhance productivity through digital events.
CIMCF attracted over 200 delegates from tourism regulators, meetings service suppliers, travel agencies, meeting venues and public relations consulting firms. A welcome reception was held at Global Harbor mega shopping mall complex in Shanghai's Putuo District.
The forum, jointly hosted by Shanghai Municipal Tourism Administration and Beijing Municipal Commission of Tourism Development, is the only business events forum in China supported by the International Congress and Convention Association (ICCA).
cimcf.org