AN AUTO show managed by a European exhibition organiser in China's western province of Sichuan has been hailed as another step forward for the car industry and business events in China.
The Chengdu Motor Show saw a total of 38,907 orders worth about US$975 million at Western International Expo City, according to a report from the Xinhua news agency.
The 10-day event in the western province of Sichuan, from July 25 to August 2, was run by Hannover Milano Fairs Shanghai, part of Deutsche Messe. It was described as the first "top 4 A-class auto show" in China as the country recovers from Covid-19.
More… China auto shows continue to rev
More than 120 auto brands were exhibited over an area of 160,000 sqm while live-streaming sections of the expo were watched by 10 million people and videos bearing the hashtag "Chengdu Motor Show" were viewed more than 900 million times on video-sharing platform Douyin, also known as Tik Tok, Xinhua reported.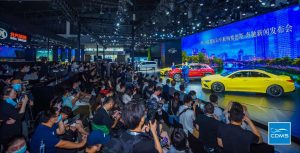 "This year's show is the most successful than ever before in such a special occasion and also thumbed up by the participants," Wang Xia, chairman of Automotive Sub-Council under the China Council for the Promotion of International Trade, was quoted by Deutsche Messe as saying.
Chengdu Motor Show was brought forward from September to July because Auto China 2020 was postponed due to the pandemic, said Gary Liu, managing director of Hannover Milano Fairs Shanghai, organising committee of the expo, whose comments were reported in a Deutsche Messe social media report.
China expos leading digital change
"This year's Chengdu Motor Show definitely takes the responsibility to strengthen the market confidence and help promote the car sales in the second half of the year," Liu said.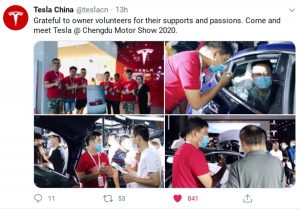 Deng Zhenyu, representing Polestar, an electric car brand, told Xinhua: "We are very confident of market recovery and hope to bring about a rebound in delivery through this offline exhibition."
More than 1,500 cars were exhibited at the expo and included Mercedes-Benz new GLA-class, the BMW 4 Series, Land Rover Defender, Volvo and Tesla.
Wang, of the China Council for the Promotion of International Trade, said: "The auto market is picking up steadily. China experienced an unprecedented V-shaped recovery in auto sales in the first half, and now auto companies in China should put more effort into cultivating the big domestic market."