CONSULTANCY GainingEdge has made former Tourism Vancouver marketing VP Stephen Pearce a partner as the firm extends its services to cover the leisure market.
Pearce was with Tourism Vancouver for 19 years and led the destination's international strategy. He also served as chair of research and market advisory committees at the national level in Canada and was an executive director with the Pacific Asia Travel Association.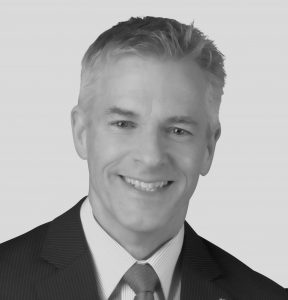 "Over the past 16 years, we have focused primarily on the business events side of destination advisory services," GainingEdge CEO Jon Sivertson said. "But increasingly we have found that many of our clients also needed support in leisure market development. We decided we should round out our services offering to meet those needs as well."
Sivertson said the new practice would allow GainingEdge to support bureaus and governments to strengthen their market approaches and grow their tourism business.
"We think we found the best possible person to lead this effort for us. Vancouver has always been an acknowledged world leader, and Steve was one of the key people who put Vancouver on the map."
Pearce said major accomplishments by his team in Vancouver included strong branding, destination development, expanding air service by setting up an air-route development consortium, and a long-term strategic relationship with Chinese technology giant Tencent – the first of its kind in North America.
More from GainingEdge… Living with Covid
"I think most people would probably say that Vancouver has really cemented its place as one of the most sought after travel destinations in the world." Pearce, who will be based in Vancouver, said.
"It has been exciting times, but now I'm eager for new challenges and to use that experience to help other destinations achieve their own breakthroughs."
Any views on this story? Share them in the reply box  below…