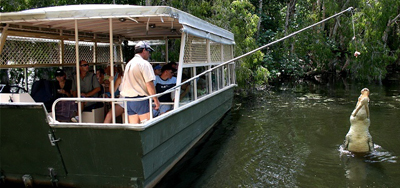 Cairns is set to welcome 1,000 incentive qualifiers from China for an educational visit based on one of the destination's deadliest inhabitants – the crocodile.
Two groups from Bai Sheng Kang, a Chinese corporation that uses crocodile products as part of its elderly health care offerings, will travel to the region in May and October 2017, with itineraries covering an educational visit to Hartley's Crocodile Adventures (main picture) and activities incorporating the Great Barrier Reef and the Wet Tropics rainforest.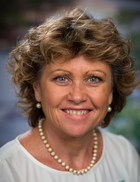 Destination appeal
Cairns and the Great Barrier Reef are proving to be popular incentive destinations among groups from Asia, according to Tourism Tropical North Queensland director of business and tourism events Rosie Douglas (right), who says that direct selling company Perfect China and medical research company Agilient Technologies are also visitng the region in the coming months.
See how Australian National Maritime Museum is also winning over Chinese incentive groups
In addition to Asia, Douglas says that "interest from the United States is at an all-time high".
"Several corporations, with groups of up to 500 people and from a range of industries including IT, electronics, manufacturing, and direct selling, are using the natural beauty and attractions of the region as key motivators for their incentive programmes," she says.
Corporate retreat ideas for Great Barrier Reef and other Apac destinations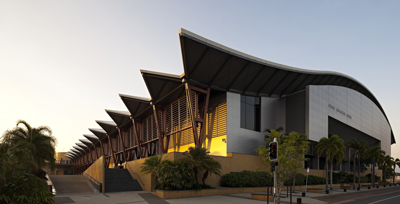 Association-wise, Douglas says the region is "performing well", with Cairns Convention Centre (above) hosting 1,000 delegates for the WONCA World Rural Health Conference in April/May.
Other international events in the pipeline include the 37th International Symposium on Forecasting in June, The International Conference on Photonic Electronic and Atomic Collisions in July and the International Women & Law Enforcement Conference in September.
Additional fixtures include: the Great Barrier Reef Masters Games in May; the IRONMAN Asia-Pacific Championships in June; the Cairns Indigenous Art Fair in July; the UCI Mountain Bike World Championships in September; and Round One and Round Three matches of the Rugby League World Cup in October and November.
Event timeline
May: WONCA World Rural Health Conference, Great Barrier Reef Masters
June: 37th International Symposium on Forecasting, IRONMAN Asia-Pacific Championships
July: International Conference on Photonic Electronic and Atmoic Collisions, Cairns Indigenous Art Fair
September: International Women & Law Enforcement Conference, UCI Mountain Bike World Championships
Oct/Nov: Rugby League World Cup