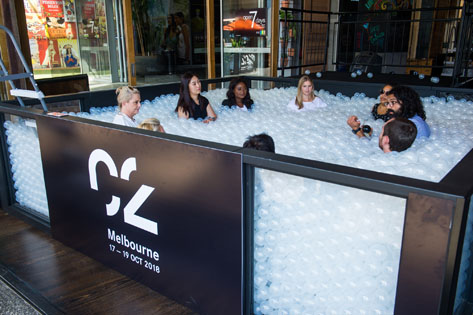 AN INNOVATIVE business event touted as breaking the mould of traditional conference formats and revolutionising the way meetings are organised has been cancelled less than a week after the departure of the show's chief executive, writes Martin Donovan.
C2 Melbourne was due to be held over three days in October with quirky ways of holding meetings through formats ranging from chairs suspended from ceilings and fog-filled domes to guided discussions in a "pitch-black inflatable room".
Poor ticket sales and partners withdrawing from the event contributed to the collapse of the show, Richard St-Pierre, president and CEO of C2 International, told MIX.
Melbourne Convention Bureau had secured the rights to hold the event for the first time outside Canada where it was created by the people behind Cirque de Soleil. It was led in Asia Pacific by Martin Enault (below) who relocated from Montreal to set up C2 Melbourne.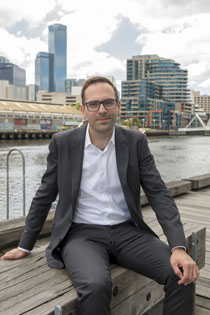 As news of the cancellation broke, convention bureau chief executive Karen Bolinger said though there was disappointment, the bureau would continue to "take risks and seek out opportunities for innovation and disruption in the conference market".
An automatic e-mail reply from Enault stated that he had left C2 on August 16. "I know how much of a surprise that is for many, but know that I remain dedicated to the vision C2 brings to the world," Enault wrote.
"The past five years with C2 transformed me forever, and made me discover a better version of myself. I have decided to start a new chapter in my life by focusing on resolving health concerns that I have, and to rest for the coming months."
C2 Melbourne was expected to attract 2,500 participants to the city's main convention and exhibition and had been championed by industry leaders in the city and backed by the Victoria state government. Enault met media and event professionals during AIME last February and appeared at Melbourne Edge where C2's concepts were showcased.
Bolinger said: "Whilst we are surprised and disappointed to have received the news of the cancellation of C2 Melbourne, we have been advised that it is in the best interests of Melbourne, our stakeholders, partners and prospective attendees."
Bringing the circus to business – Martin Enault profile
Apple co-founder Steve Wozniak was among the headline speakers and others were being announced on Twitter as recently as August 20, three days after Enault's last day at C2 where he was the global chief operating officer, a role he combined with Asia Pacific CEO.
A statement from C2 International said the decision to cancel was made "after careful consideration and extensive exploration of options to make the event viable".
"While we demonstrated our deep commitment to bringing C2 Melbourne to life, a series of circumstances outside of our control made it impossible for us to execute on the creation of the event," said St-Pierre, C2 International's boss
When pressed on the reasons behind pulling the plug on the show, St-Pierre added: "Partners withdrawing from the event and lack of momentum of ticket sales contributed to the decision.
"Building an event the size of C2 in Melbourne requires the commitment of a large group of corporations. Many came to the table. However, in parallel, a series of circumstances outside of our control made it impossible for us to execute an event in keeping with the standards C2 has become globally renowned for."
Bolinger added: "The decision to enter into a relationship with C2 was all about being brave, innovative and trying new things.
"We know that as a conference destination we need to evolve to ensure the conference experience exceeds the progressive expectations of delegates. We will continue to take risks and seek out opportunities for innovation and disruption in the conference market."