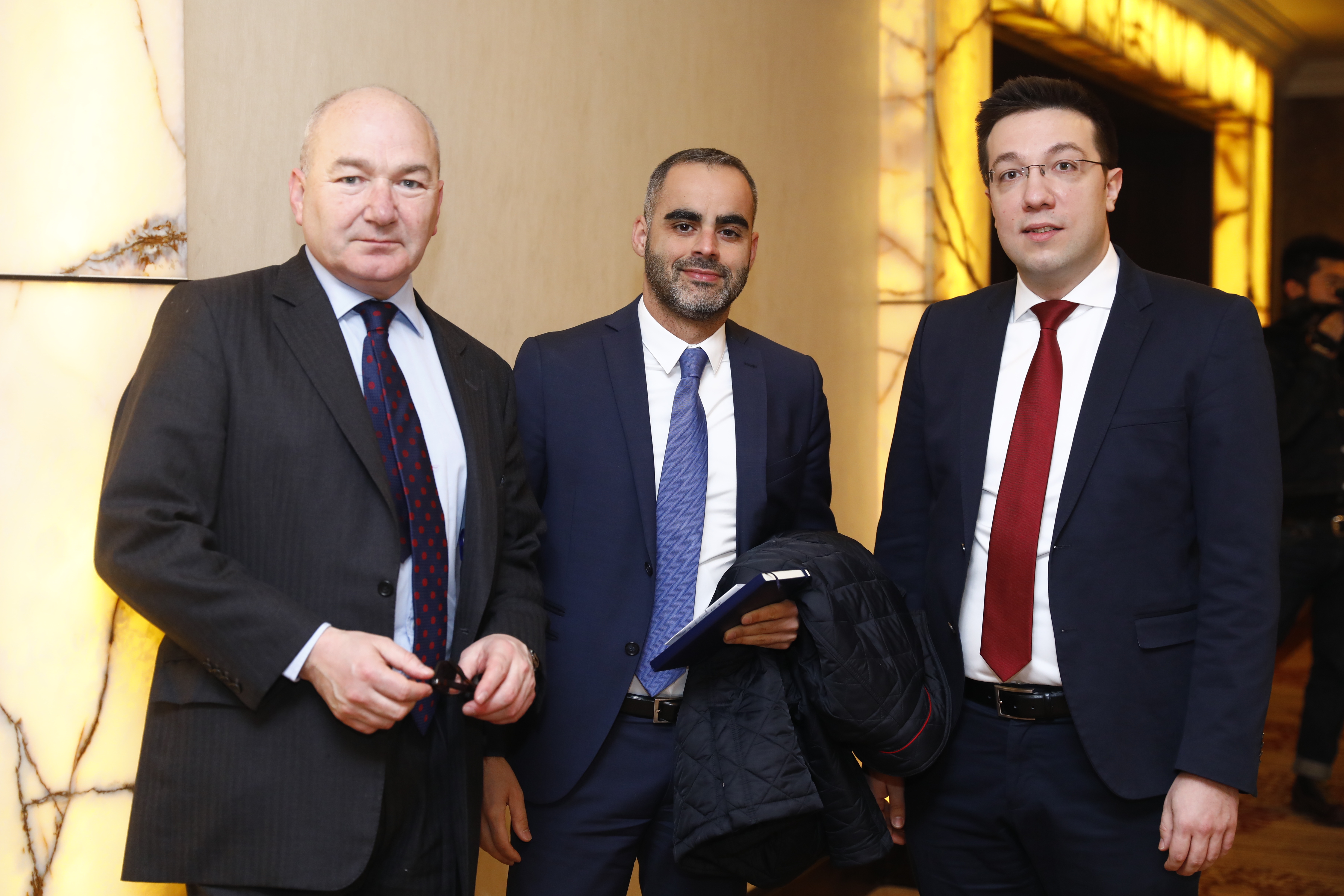 Europe's travel and meeting planners are increasingly casting an eye eastwards towards China as the United Kingdom eases itself away from a unified approach to promoting the continent as a single destination.
The European Union has designated 2018 as EU-China Tourism Year and organisers of the inaugural ITB China gave the European Travel Commission (ETC) a platform to promote stronger links with its China counterparts at a preview of the trade show in Shanghai on March 2.
Despite a referendum in 2016 in which just over half of UK voters chose to leave the EU, leaders representing sections of the European travel industry at the ITB China press conference insisted that EU-China Tourism Year would also be open to British participation.
Eduardo Santander, ETC executive director, and Tom Jenkins, CEO of the European Tour Operators Association, told MIX that the UK remained in the EU until the process of withdrawal was finalised.
"The UK is still a member of the EU and therefore in contact with our campaign – no changes so far," said Santander.
Post-Brexit Britain eyes Asia conference groups
Jenkins added: "There has been a vote in the UK, but the UK for now remains a member of the EU. Even if it triggers Article 50… it will still be a member until the leaving date in 2019. So [the UK] still taking part in the 2018 [EU-China Tourism Year] initiative.
However, in the ETC list of national tourism organisations published in its Winter 2016-2017 bulletin, the UK is not listed as a member.
Santander told the press conference in Shanghai that he had visited Urumqui, in China's northwest Xinjiang Uyghur Autonomous Region, on behalf of the ETC to look at ways of strengthening travel links with Europe.
"Between China and Europe there are a lot of contacts, but there's also a lot of misperceptions," said Santander. "The travel business has a role in engaging Europe with China, so we are passionate that Europe is a unique destination with multiple countries and also a business opportunity.
"We want people to do business here [Shanghai] with B2B teaching programmes. If there is any concern about global problems, tourism is one of the solutions as it brings people together."
ITB China will be held at Shanghai World Expo Exhibition & Convention Centre, May 10-12. Some 600 hosted buyers from across China are expected to attend along with 100 international buyers.
Keynote speakers and forums will be held over the three days with sessions devoted to MICE and corporate travel on May 12. Business travel and meetings experts CWT will announce its latest insights on corporate travel in China and Asia.
Ctrip co-president Jane Sun to speak at ITB China
David Axiotis, general manager, ITB China said: "We are fully booked a year since launching the show. ITB China will serve the whole bandwith of MICE, corporate and leisure travel."
Axiotis said of the 600 exhibitors, 40 per cent would be from Europe; in addition to 600 buyers from China, 100 international buyers who were "final decision makers or deeply involved" in the process would be attending. He said this worked out at a 1:1 meetings ratio between buyers and suppliers.
Of the exhibitors, Axiotis said 25 per cent were MICE suppliers, while 24 per cent of hosted buyers represented meetings, incentives and events travel.
Seven companies listed as being UK-based, including one media outlet, are also due to exhibit at ITB China.
Main picture: from left, Tom Jenkins, CEO European Tour Operators Association; Eduardo Santander, executive director, European Travel Commission; and, David Axiotis, general manager, ITB China.