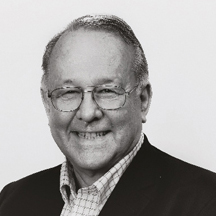 ONE of Asia's most influential leaders in conference and incentive travel is retiring after rounding off a 50-year career by opening offices for Destination Asia and helping pioneer the regional cruise industry.
Bob Guy's career in the travel industry saw active roles in the United States, Fiji, Australia and across Asia including four decades in Singapore.
His nine years at Destination Asia included opening the Singapore office in 2010 and then Malaysia in 2011. He is stepping down from his active role in the Asian inbound, DMC, meeting and events and cruise business segments to enjoy retirement, a statement released on February 6 by Bangkok-headquartered Destination Asia said.
Bob's career in the DMC segment began in Fiji in 1973 and he rose to managing director of Destination Asia in Malaysia and previously Singapore where he worked alongside colleagues to develop innovative tours, shore excursions and new destinations.
Bob Guy cruises to top honours at Seatrade
"I have known Bob for over 35 years, many of them while he was with Pacific World and I was with Tour East – and then the company I formed with colleagues, Destination Asia," said James Reed, executive director of Destination Asia.
"To me one of Bob's main contributions to the travel industry was sharing his knowledge of the DMC business. He set standards and tirelessly gave of himself for the betterment of all inbound DMCs. Yes, we were competitors, but Bob excelled in the lobbying for advanced standards of operations.
"Bob's main love was – and still is – MICE, though he was also one of the first cruise ship ground operators when there was little port infrastructure in the Far East. And I would be remiss to not mention Bob's wife, Gill Guy, who was always there to support Bob. Bob and I became dear friends – and I will always cherish that relationship".
The evolution of incentive travel – by Bob Guy
He also served as advisor to several governments including those in Singapore, Malaysia and Indonesia, including years as a director of both the Singapore Tourist Promotion Board and the Sentosa Development Corporation.
Bob is succeeded in Destination Asia Malaysia by Sadie Yeoh, general manager, who has led a team in the office since 2011. She will drive new initiatives to further develop the key sectors as she oversees all business activity from Destination Asia's four operational offices across Malaysia (Kuala Lumpur, Penang, Langkawi and Kota Kinabalu).