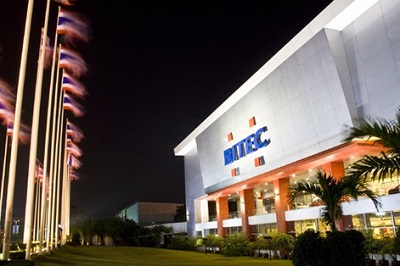 The figure 80 – an auspicious number across Asia – has been chosen by a leading Thai exhibition facility to announce a key stage in a major expansion project.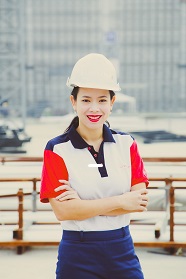 Panittha Buri (left), managing director of Bangkok International Trade and Exhibition Centre (BITEC), has revealed that construction of the BITEC expansion has reached 80 per cent, with 99 per cent of the ground floor and more than 98 per cent of the second level complete.
BITEC's iconic roof is being extended with the first "super trusses" being installed above the new event hall, which will have a ceiling at 25 metres high. The venue will have a direct link to the BTS Skytrain at Bang Na station.
The 6 billion baht (about US$168m) project is expected to be ready in November with three new exhibition halls and a new BHIRAJ Convention Centre, consisting of three convention halls and 12 meeting rooms. With a total event space of 70,000 sqm (the equivalent of 10 full-sized soccer pitches), the expanded BITEC will be one of the largest venues of its type in Asia.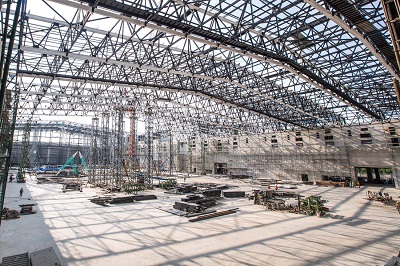 "BITEC's expansion is about enhancing connectivity. Getting to and from the venue will be easier with new infrastructure such as a direct link to the BTS station and three underground levels of parking providing space for over 4,000 cars in total." Puri told MIX.
"Overall, the visitor experience will be enhanced with all the support needed for a complete day out, whether for work or leisure. Our new event halls, business centre, VIP rooms and other facilities, together with the launch of BHIRAJ Tower at BITEC, a mixed-use office building, will deliver a comprehensive centre for events complete with retail, dining and entertainment to rival the best venues in Asia.

"At the same time, BITEC expansion offers event organisers the opportunity to expand their events or develop new event profiles with additional capacity on every floor and additional opportunities for brand exposure. Logistically, events will be more accessible with individual drop off areas and direct-access loading bays available for each event hall, making the individualisation of multiple concurrent events a complete possibility."