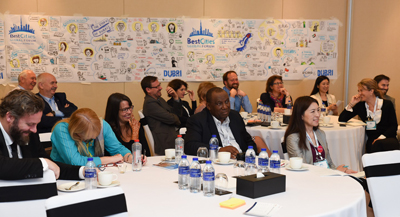 The first BestCities Global Forum – the flagship event of the BestCities Global Alliance – has hailed the success of visiting associations, with all surveyed delegates indicating that the forum in Dubai fulfilled their attendance objectives.
In addition to this, one hundred per cent of delegates said they would recommend the event to other international association meeting planners.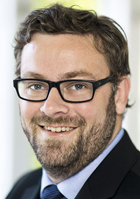 Jonas Wilstrup (left), convention director of Wonderful Copenhagen Convention Bureau and BestCities board chair said: "The Global Forum is the ideal example of the collective strength BestCities provide our clients as an Alliance, championing inspiring thought-leadership and practical and hands-on support in association legacy development. That we can deliver that support in a fun, informal and engaging environment, rich in education and networking opportunities, makes it a win-win for associations."
The BestCities Global Alliance is a strategic union between 11 meeting destinations, including Berlin, Bogotá, Cape Town, Copenhagen, Dubai, Edinburgh, Houston, Melbourne, Singapore, Tokyo and Vancouver.
Feedback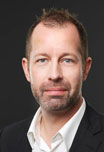 Steen Jakobsen (right), director of Dubai Business Events (DBE), said: "It was a pleasure for Dubai to host the inaugural forum and to partner with BestCities Global Alliance and PCMA in creating an engaging agenda that reflects where we are headed as an industry.
"The importance of legacy is becoming a driving factor, not only for destinations, but for associations and the meetings they host. The Forum provided an ideal platform to share knowledge on legacy creation and I look forward to taking those learnings forward here in Dubai."

Anna Davies, a training coordinator for the International Council for Exploration of the Sea said: "The BestCities Global Forum provided an excellent opportunity to gain inspiration and ideas for my future conferences and events. I especially enjoyed the very high standard of content at the Forum, which has really given me something to 'chew on'."
Natasha Joyner (left), events manager for the World Obesity Federation said: "The BestCities Global Forum is a fantastic experience that allows all involved to connect and learn from associations, destinations industry experts and to dive deep into key topics and trends happening in the business events industry".
The programme
Hosted in partnership with Dubai Business Events and Professional Convention Management Association (PCMA), the four-day forum covered topics such long-term legacy development, the benefits to host communities and creating strategic partnerships with destinations.
The event drew 35 international association executives from the International Political Science Association, World Autism Organisation, International Menopause Society, World Association for Psychosocial Rehabilitation and International Academy of Periodontology among others.
This year's speakers included tribal leadership expert Tommy Weir, speaker and professor at Hult International Business School; Oliver Martin, a stakeholder engagement strategist, specialising in destination development; Philip Davies, president of strategic brand consultancy EMEA Siegel + Gale and Sherrif Karamat, COO for PCMA.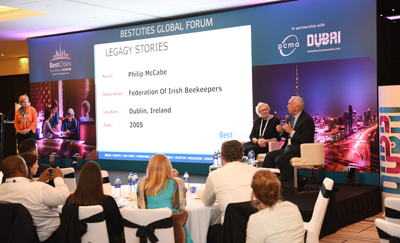 Looking ahead
The second edition of the BestCities Global Forum will take place in Tokyo in December 2017.
"That we are already receiving enquires about next year's event is a testament to the positive word-of-mouth generated from Dubai's success," says Wilstrup.
The event is open to senior association executives considering hosting international business events that rotate globally, relevant to any of the 11 BestCities Global Alliance partner cities.