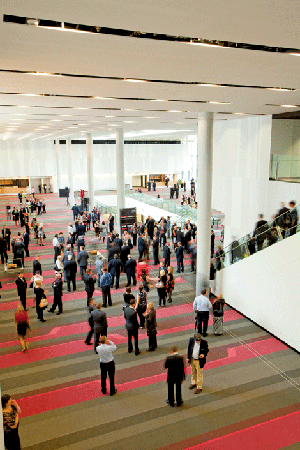 BRISBANE The five-storey Brisbane Convention and Exhibition Centre (BCEC) on Grey Street is now open for business, with more than 290 confirmed events and conventions, which are expected to generate A$70 million (US$74 million) in economic benefit to Brisbane and Queensland.
"The addition of Grey Street to the centre's existing resources generates a robust dynamic into the ultra competitive global market mix," said BCEC general manager, Bob O'Keeffe. "The boutique nature of Grey Street is proving attractive to international and national meeting planners, with booking exceeding targets."
With the completion of its 25,000-sqm facility, BCEC is forecasting at least 300 additional events on top of the 1,000 events it hosts annually. In total, the centre now has 44 meeting rooms including three standalone tiered auditoria and some of the city's most outstanding function venues.