BUSINESS event leaders say Australia and New Zealand's winning of the rights to co-host the Fifa Women's World Cup soccer championships offers hope to the events industry given the successful legacy of previous international sporting occasions.
Both countries have been named as hosts of the women's world cup tournament in 2023, and Tourism Australia says this will bring optimism to the country's business events sector. It will also be the first time the event is held in the southern hemisphere.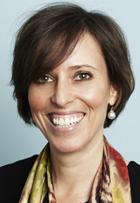 Officials point to the success of events such as cricket's T20 Women's World Cup earlier this year, Gold Coast 2018 Commonwealth Games, the 2018 Invictus Games and the Sydney 2000 Olympics.
"Major sporting events not only shine a light on Australia's infrastructure, venues and incentives experiences globally, they often create a lasting legacy for business events," said Penny Lion, executive general manager events at Tourism Australia.
More on Australia… Perth's pull
The bid evaluation report, published by Fifa outlines the hosts' strengths in infrastructure, safety, sustainable event management and high standard of accommodation in each host city including 'top tier hotels' for Fifa officials. The report also discusses advanced technology and connectivity required for international broadcasting.
Matches will take place in Sydney and Newcastle, in New South Wales; Brisbane, Melbourne, Adelaide, Perth and Launceston in Tasmania, in addition to five New Zealand cities.
The bid summary described travel distances between host cities as less of a challenge as Australia and New Zealand's have a history of co-hosting major tournaments and events.
The announcement of the win was marked by the Sydney Opera House roof (above) being turned green and gold and displaying images of the national team, The Matildas. Fifa president Gianni Infantino said he was "sure we will have the best World Cup ever in Australia and New Zealand".
Big international events have historically resulted in new and upgraded infrastructure for business events.
Commonwealth Games, Gold Coast
Queensland's Gold Coast reported a significant increase in incentives to the region following the 2018 Commonwealth Games. Multiple sport and leisure centres were developed specifically for The Games and CBUS Super Stadium received an A$160 million upgrade. A new 'super stage' at Village Roadshow Studios was created to host squash, boxing and table tennis and is now an events space for up to 4,000 guests. The official accommodation partner to the Commonwealth Games, The Star Gold Coast, underwent an extensive refurbishment of its 600 room five star hotel The Star Grand in preparation.
Optus Stadium in Perth, which will host Fifa matches in 2023, recently hosted the ICC T20, Manchester United and trans-Tasman rugby union competition, the Bledisloe Cup. These events have helped highlight Optus Stadium and its business events offering including 18 specially designed event spaces and the option to host a dinner on the pitch, with names of attendees projected on the big screen and periphery of the grass playing field, normally reserved for advertisers.
In 2018, Sydney hosted the Invictus Games (an international adaptive multi-sport event) with the Games' creator Prince Harry, Duke of Sussex and partner Meghan Markle attending. The Games highlighted spaces such as Cockatoo Island in Sydney Harbour where groups will find a range of venues and hosting opportunities accessed by ferry or boat.
Sydney Olympic Park played a key role in the event and is also home to 11 separate business event venues with capacities ranging from 10 to 21,000 delegates.