AN ALLIANCE of four Asia convention bureaus and an industry organisation is vowing to ramp up collaboration to restore regional business events through collaboration and knowledge sharing.
The Asia Convention Alliance (ACA) is also planning its first event for 2023 when ICCA brings its congress to Bangkok with a forum for association organisers.
Founding members of the Asia Convention Alliance gathered at the IMEX America trade show in Las Vegas to discuss future collaborations and the signing of MoUs between member organisations in Seoul, Malaysia and Thailand.
The alliance was founded in September 2021 by Thailand Convention and Exhibition Bureau (TCEB), Thailand Incentive and Convention Association (TICA), Malaysia Convention and Exhibition Bureau (MyCEB), Seoul Tourism Organisation (STO) and Taiwan External Trade Development Council (TAITRA).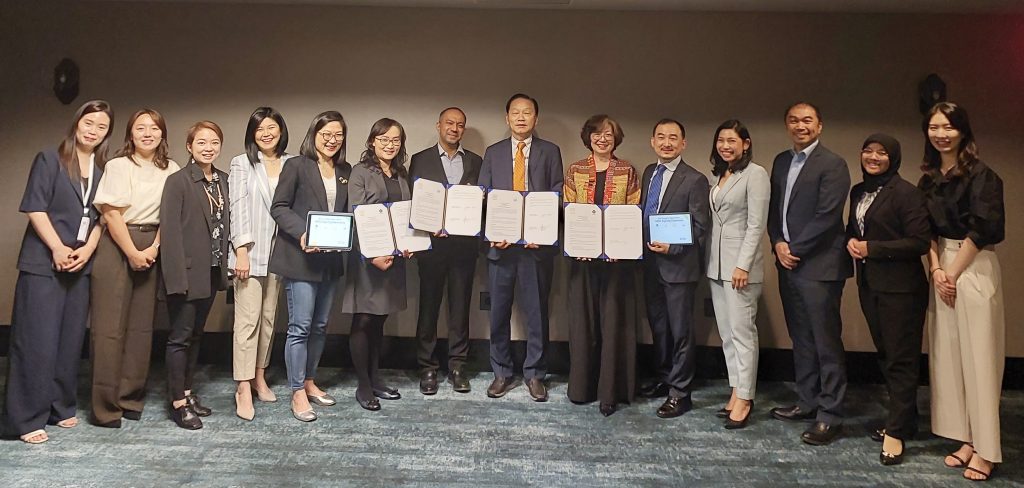 Members agreed to collaborate on the alliance's first event, the ACA Association Forum (ACAAF), scheduled to debut during the 62nd ICCA Congress in Bangkok next November.
"Since the day Thailand initiated the formation of Asia Convention Alliance, TCEB has been a firm believer in its potential," said Chiruit Isarangkun Na Ayuthaya, president of TCEB.
"It has been an honour working closely with all the founding members: MyCEB, STO, TAITRA and TICA on this exciting journey that fosters regional collaboration and paves the way towards our first event's debut."
MyCEB chief executive, Abdul Khani Daud, said alliance members were working closely to "build a stronger and resilient Asian region for international conventions".
Backgrounder… Asia Convention Alliance on way
Seoul Tourism Organisation president and CEO, Ki Yon Kil, said the partnership has helped member destinations overcome the difficulties of the Covid slowdown.
"With diverse knowledge and business exchange opportunities, Seoul Tourism Organisation is looking forward to our further collaboration activities expected in near future," Ki said. "We firmly believe that our strong bond will contribute beneficial aspects towards increasing the competitiveness of MICE industry in Asia. Also, further MoU signings with MyCEB and TAITRA will bring more business opportunities to each member destination."
"Convention and exhibition activities are an important platform for promoting economic growth," said Simon Wang, president and CEO of Taiwan External Trade Development Council. Asia Convention Alliance is a prime example of how the Asian MICE industry uses creativity, resilience and commitment to come back stronger after the pandemic.