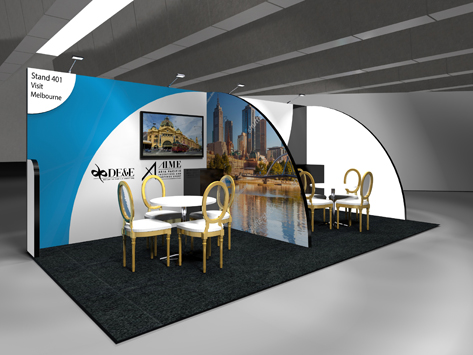 NEW stand designs and buyer packages for Asia Pacific Incentives and Meetings Event (AIME) have been unveiled by the Melbourne show's management team.
Show organisers says the fresh concept defies previous formats to create a new vision for driving commercial outcomes and bringing buyers to the right exhibitors.
However, AIME show managers Talk2Media admits the "one-size-fits-all approach" won't be suitable for all exhibitors, however, it will continue to offer options for those who want to design and build their own stand.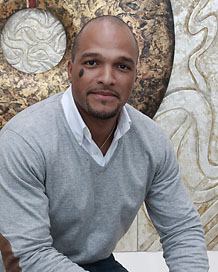 "The industry is asking for change, to once again have an event that is really worth attending. We have talked to so many people and we are responding. We are reimagining AIME so that it really meets the needs of our exhibitors and our buyers," says Jay Martens (right), AIME event director.
The new stands were developed with award-winning designers Decorative Events & Exhibitions.
"The modular stands are simple and elegant, yet have the flexibility for customisation so exhibitors can represent their brands individually," says Martens.
"Exhibitors know exactly what they are getting so they focus their marketing resources and energy to doing business on the show floor"
New exhibitor packages include 32 pre-scheduled appointments with quality international and local buyers who want to bring their business to the Asia Pacific region.
Martens says access to all the social and networking events and Knowledge Program are included to create more shared experiences with buyers.
AIME will be running February 18-20, 2019, at Melbourne Convention and Exhibition Centre. The annual event had previously been managed by Reed Travel Exhibitions before Melbourne Convention and Exhbition Bureau announced Talk@Media as the new operators.