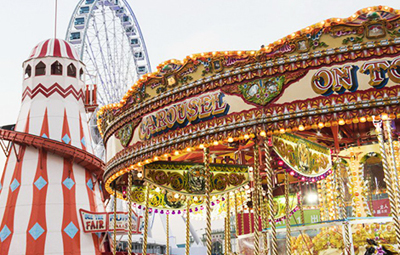 The AIA Great European Carnival has introduced a VIP lounge and teamed up with various national sports associations to give the winter event a health and wellness focus.
The six participating organisations – Hong Kong Rugby Union; Hong Kong Football Association; Cricket Hong Kong; Hong Kong Shuttlecock Association; Hong Kong Dragon Boat Association and  Hong Kong Baseball Association – will be showcasing fitness and skill activities from January 2017 until the carnival ends.
The sport drive is to support AIA's science-backed wellness programme, AIA Vitality.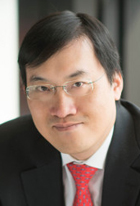 "Featuring the key messages of 'AIA Vitality', this year's Carnival will have an atmosphere of energy and revelry by including a broad range of fun, sports-related activities," says Jacky Chan (right), CEO of AIA Hong Kong & Macau.
"This move underscores AIA's commitment to our brand promise as 'The Real Life Company' by helping people live healthier, better and happier lives."
Produced by The Great European Carnival (TGEG), the 3rd edition of the Hong Kong AIA event runs from December 16 – February 12, 2017 at the Central Harbourfront Event Space.
Tech upgrades
This year, the team has introduced RFID swipe cards to replace the token system.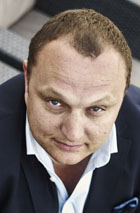 Michael Denmark (left), TGEC CEO, says this is to "speed up service", as well as to ensure that the event remains technologically competitive.
"Whilst we're delivering something traditional and something that's descended from hundreds of years of rides and games, we have to keep it fresh," he says.
Each e-token is valued at HK$10 (about US$1.30), and guests can top up their cards at token boxes around the festival.
F&B will still be provided on a cash basis.
Corporate appeal
Another addition to this year's floorplan is a VIP lounge for corporate and stakeholder events.
"It became very clear last year the one thing we were lacking was something of a quality corporate space," Denmark says. "So we worked with arena (swimwear brand) and ironmonger EVENTS to build this structure, and Timothy Oulton furniture to deck it out."
Denmark says the lounge is the venue for a stakeholders' cocktail party on the Gala Preview night (December 15) and a corporate client's private event on the opening night (December 16).
"We've got great sponsors for this space. We're working with Bollinger; we're working with Stella Artois; we're working with benefit cosmetics and with a variety of different brands.
"We've found that, because we've got a platform that's open for such a long time and attracts so many consumers – 1.2 million or more – brands like to have the opportunity to come and integrate and to have a bit of fun," he adds.