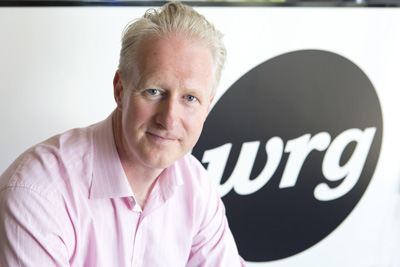 Experiential live communications agency WRG has appointed former advertising boss Russ Lidstone – who started his career with Coco-Cola – as its new CEO.
WRG boasts Shell, Adidas, Google and several leading healthcare companies as clients and sees Widstone's appointment as ensuring the agency remains at the "cutting edge" of experiential communications. These have included events in Hong Kong such as the Adidas Sportsbase and Swire's Symphony Under the Stars.
The agency's chairman, Ian Plummer, says: "We believe Russ is the right person to lead us onto the next level. He has an enviable track record and brings not just the experience of running an international agency and leading blue chip organisations, but a genuine enthusiasm and ambition to WRG; the sort that will appeal to existing clients and a whole host of new brands and businesses that are looking for gold-standard comms."
Lidstone added: "It's a privilege to take the reins in what for me is the dream job at such an incredibly exciting time in the experiential industry, with more brands now looking towards using immersive creativity to drive engagement. The work WRG is already doing in this space as well as its plans to innovate, is breaking down the walls of traditional comms.
"I look forward to helping WRG build strategically innovative, commercially focused and creatively brilliant ideas – bringing together live, creative, content, and digital."
Lidstone will divide his time between WRG's headquarters in Manchester, its London office and its operations in Hong Kong, Philadelphia and Basel. He takes over from David Sharrock, who continues in his post as the COO and CFO.