TOKYO is back on the global business events map. The challenge for organizers and their clients is how to experience the Japanese capital by introducing groups to a blend of traditional and modern culture with memorable post-conference moments.
Roppongi and Shibuya are neighboring districts in central Tokyo, but the contrast between the two could not be starker. Roppongi, with its leafy elegance, has Tokyo's highest concentration of foreign embassies, while corporate headquarters add to its multinational atmosphere. Diversity and nightlife culture are ratcheted up in Shibuya with scenes of youthful trends ranging from anime to fashion.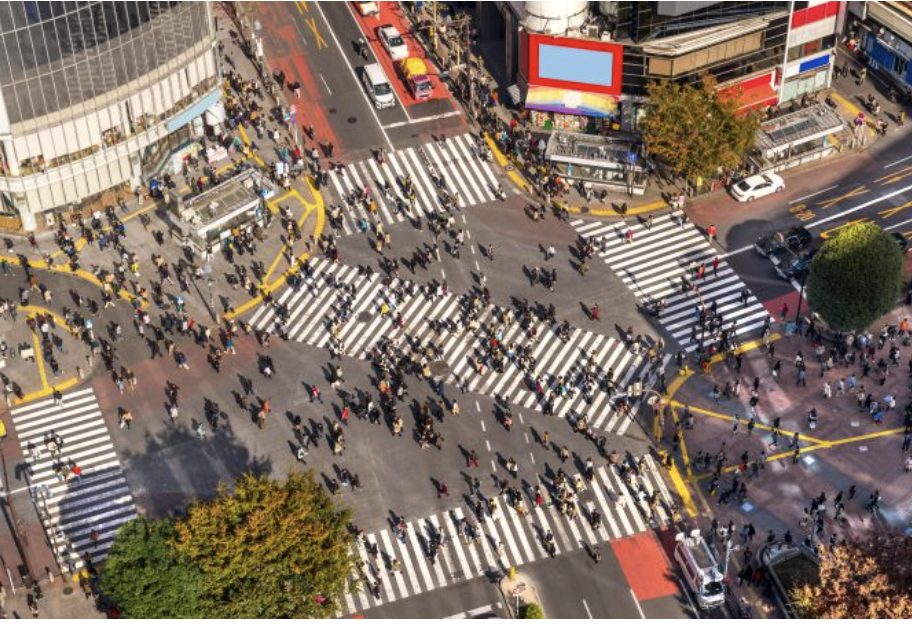 As two of Tokyo's nine 'MICE Hubs', these distinct areas share the omotenashi sense of service and the enduring wonders of Tokyo with high standards of professionalism provided at conference facilities, including selected Unique Venues.
An ideal way for groups to explore both areas is to create itineraries based on morning, afternoon, and night. We begin with Roppongi, and Shibuya follows in the next section.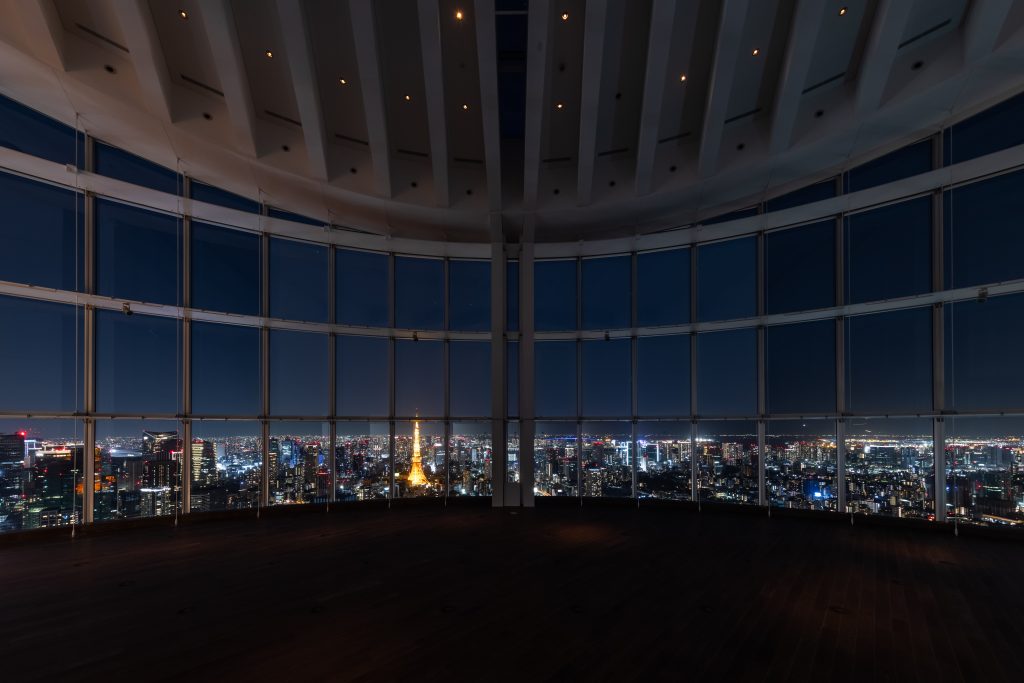 ROPPONGI
Roppongi features two prominent and easily accessible localities ideal for business event visitors: Midtown and Roppongi Hills
MORNING
Midtown Walks – For a tranquil start to the day while taking in the fine balance of residential life and nature, let a group of seniors from the neighborhood guide your group through Midtown. Local volunteer guides know how to highlight the area's distinct character. Starting from landmarks such as the Ritz-Carlton, the Tokyo Midtown walk includes stops at Hinokicho Park – an enchanting enclave of pond life, trees and paths.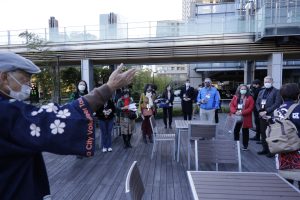 Groups can continue a route through leafy residential areas to Ark Hills, where they will find Suntory Hall, the busiest concert hall in Japan. The venue holds more than 600 events by the world's top musicians every year, and is famous for its acoustics of the vineyard style, a design feature keenly advocated by Herbert von Karajan.
The Unique Venue Ark Karajan Place, just outside, is named in his honor. The 950-square-meter plaza has a retractable roof over its central section, allowing it to be used all year round for a range of events whether product launches, trade promotions, or musical performances.
Amid the restaurants and stores facing the plaza is Ark Hills Gallery, which provides around 70 sqm for meetings, product launches, or as a secretariat for events held on the plaza.
AFTERNOON
Akasaka Intercity Conference Center (AICC) – Three qualities may spring to mind when event planners visit this venue less than a 10-minute walk from Ark Hills: convenience, plenty of networking space beyond the meeting rooms, and sustainability. The venue holds the GBAC STAR – a global program to recognize buildings that have stood out in taking measures to limit bio-risk, which has become increasingly important since the Covid pandemic.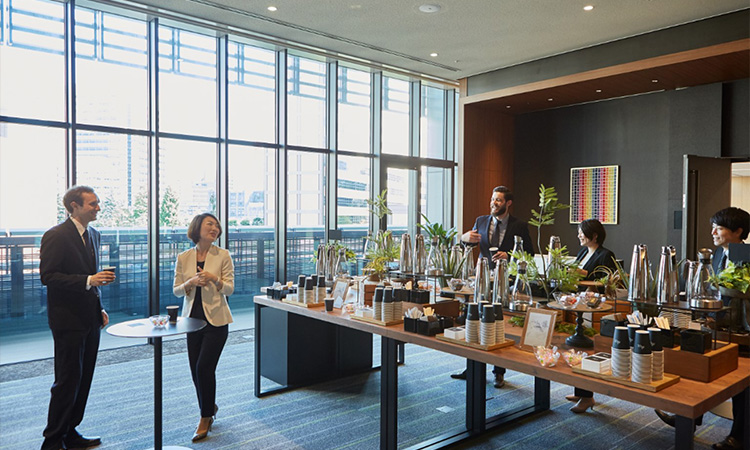 The Amphitheater on the fourth level has its own lobby. On the same level is the AIR, a main hall that can seat 300 and can be utilized with another eco-themed venue, the Green. On the third level the Conference Lounge and Boardroom offer planners flexible space that can be themed.
Late afternoon – A return to Midtown gives groups an opportunity to mingle while gaining a deeper understanding of Japanese arts and crafts.
Workshops on the craftsmanship and heritage of goods sold at The Cover Nippon are provided by the store's experts. The quality of Japanese lacquerware is explained with a selection of bowls available for groups to sense the texture that makes them so unique and enduring.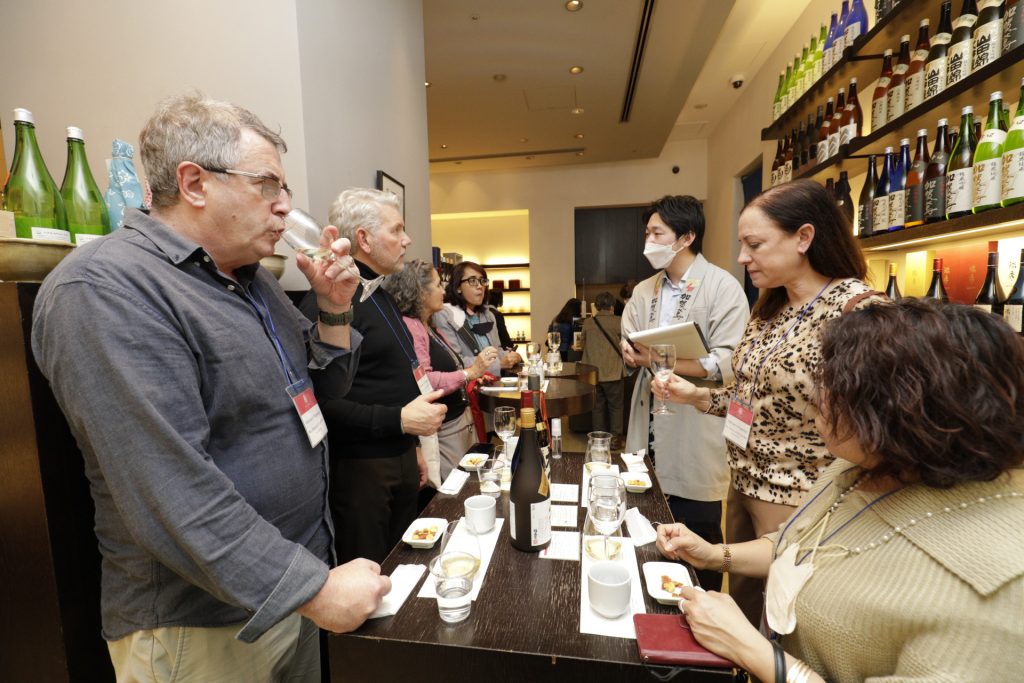 Across at Fukumitsuya, a retail outlet run by a Kanazawa brewery, groups can taste the heritage of another tradition. A representative from Fukumitsuya presents a workshop in which groups can sample three different types of sake, distinguishing each with scent, taste, color of the beverage, and even the best accompanying snack.
Suntory Museum of Art has some of the best examples of art in Japan, mainly based on the theme of everyday life down through the centuries. The museum can also arrange workshops for groups, but the prime business events space can be found on the sixth level with a hall and terrace that provide views of the city, making it an ideal spot for sundown cocktails.
NIGHT
An evening of shrine experiences introduces the spiritual dimension of Tokyo, where ancient rituals meet modern life. At the Nogi-jinja Shrine, groups can attend a Shinto ceremony featuring shrine musicians and a dance performance.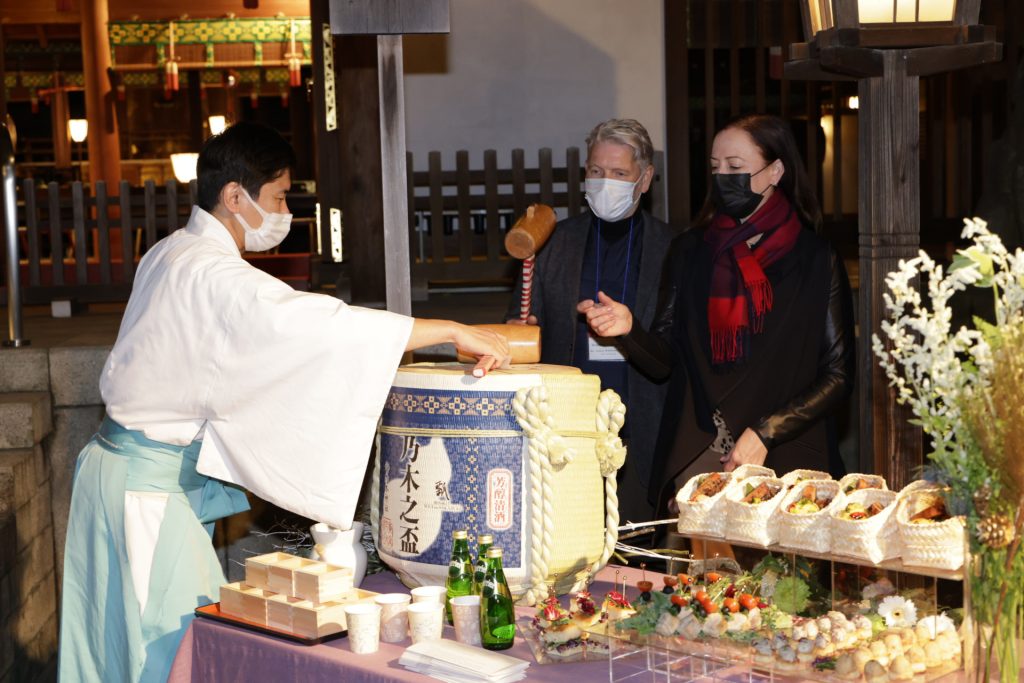 As a contrast to the solemn ritual, networking receptions can be held in the shrine grounds with a buffet of light treats and the traditional cracking of a sake barrel lid with wooden hammers to herald a new start, whether a business deal, successful conference and simply being in Tokyo.
ROPPONGI HOTEL CHOICES
ANA INTERCONTINENTAL TOKYO – The 844-guest room InterCon forms part of Ark Hills. Among its 11 restaurants and bars, the expansive Cascade is a lunchtime buffet favorite, while the recently refurbished club lounge is a highlight among business travelers.
Meetings & Events: The 1,565 sqm Prominence is the main ballroom with five rooms for breakout meetings or banquets on the same level. Banquet or meeting rooms are also on the first and 37th floors, with boardrooms also available.
GRAND HYATT TOKYO – The 387-guest room property at Roppongi Hills has 10 restaurants and bars ranging from The Oakdoor, Steakhouse and The French Kitchen, All-Day Dining to Roku Roku, Edo-mae Sushi and Keyakizaka, Teppanyaki.
Meetings & Events – The Grand Ballroom is presently the only venue of its type in the city with projection-mapping to enable creative ideas for client logos and other visual wonders.                 
THE RITZ-CARLTON TOKYO – This 247-guest room icon in Midtown boasts exquisite high-level suites and restaurants in Japanese and Western styles. The seven restaurants and bar include French cuisine at Azure 45, Hinokizaka, and The Bar, all with stunning views, a Ritz classic.  Chef-led experiences can also be arranged for groups.
Meetings & Events – Nearly 1,100 sqm of event space includes the Ritz-Carlton Grand Ballroom and a terrace overlooking Hinokicho Park.
ROPPONGI FAST FACTS…
10 – convention facilities
2,300 – guest rooms
32 – banquet halls
For more on Roppongi – the Global City, click here…
++++++
SHIBUYA
After taking in tranquil shrine gardens, the pace picks up with a pop-culture vibe and a bird's-eye view of Shibuya's much-loved chaotic charm
MORNING
Budo Inspired Fitness – Get your groups invigorated with a new activity. NERGY ACTIVE STUDIO is based in Harajuku, an area of Shibuya noted for its youth fashion, innovation, and trendy bars. Delegates are invited to join the fun workout by donning karate kit and following basic moves from an instructor.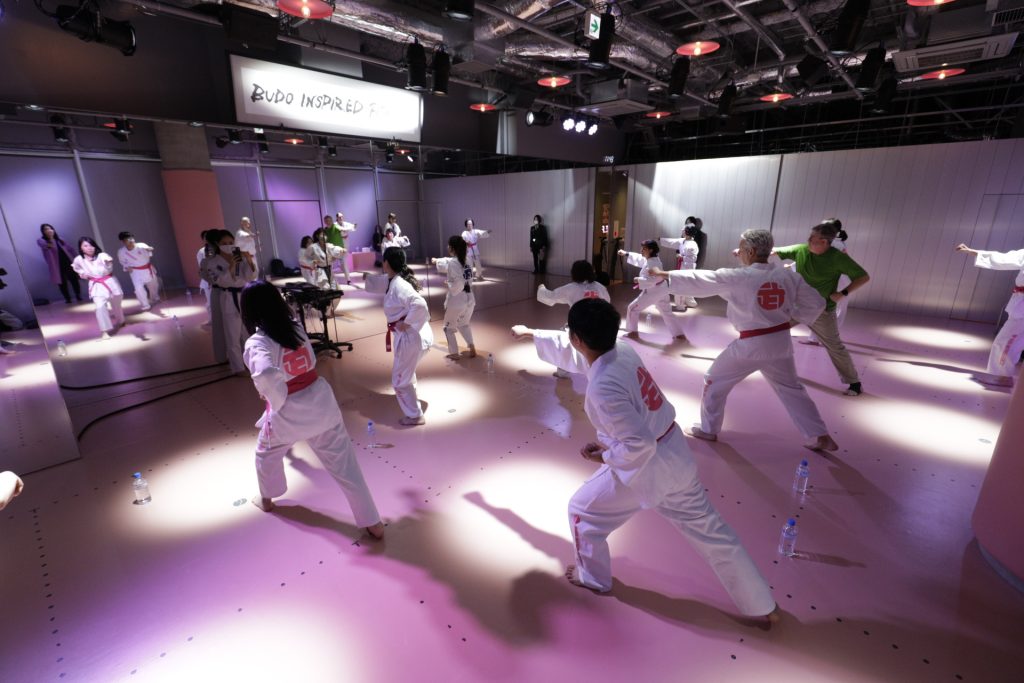 Instructors of Budo Inspired Fitness can also lead a pre-conference workout at venues or hotels across Tokyo, offering planners an ideal way to wake up delegates!
Meiji Jingu shrine grounds – A visit here provides an insight into Shinto traditions and the importance of etiquette in Japan. Making a blessing or writing a note of devotion are optional, and the walk offers yet another fascinating glimpse of the way in which traditional and modern Tokyo are balanced.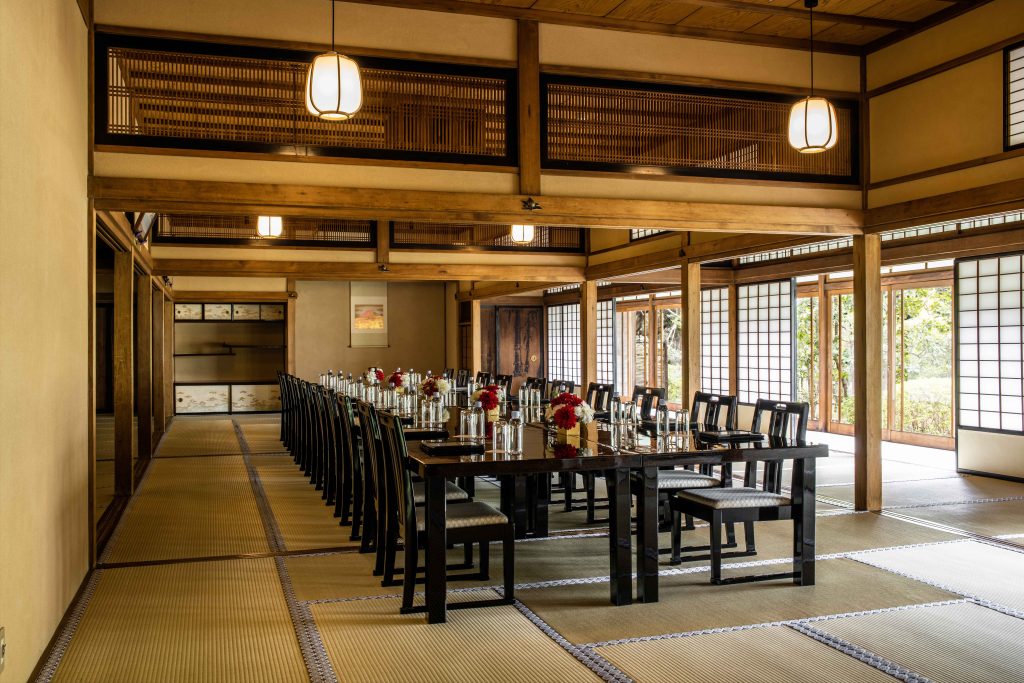 Forest Terrace – A short stroll from the shrine and past its collections of sake casks is an upscale banquet venue tucked away from the popular pathways. With views of the leafy glades that change color according to the season, Forest Terrace doubles up as a small conference center. Keyaki Hall, the largest space, can be divided into two, and there is also the option of an outdoor terrace. To impress your C-suite delegates, Forest Terrace has Tohrinsoh, a registered historical structure ideal for intimate VIP gatherings with the choice of traditional music and dance performances.
AFTERNOON
It's back to business in Shibuya and to Hikarie, a multi-use tower that has become the headquarters for much of Tokyo's fashion industry. Hikarie has several hotels located near the tower, with more on the way.
Shibuya Crossing – An after-meetings experience in Shibuya would hardly be complete without taking your place at the curb of one of Tokyo's most famous landmarks to join about 3,000 other pedestrians in crossing the famous white lines.
NIGHT
Shibuya Sky – Once your group makes its way across the iconic junction, it's time to take a bird's-eye view of Shibuya Crossing from about 230 meters up. If that's too giddying, enjoy a cocktail at the rooftop bar while taking in views of Tokyo from the four sides of this open-air observation platform.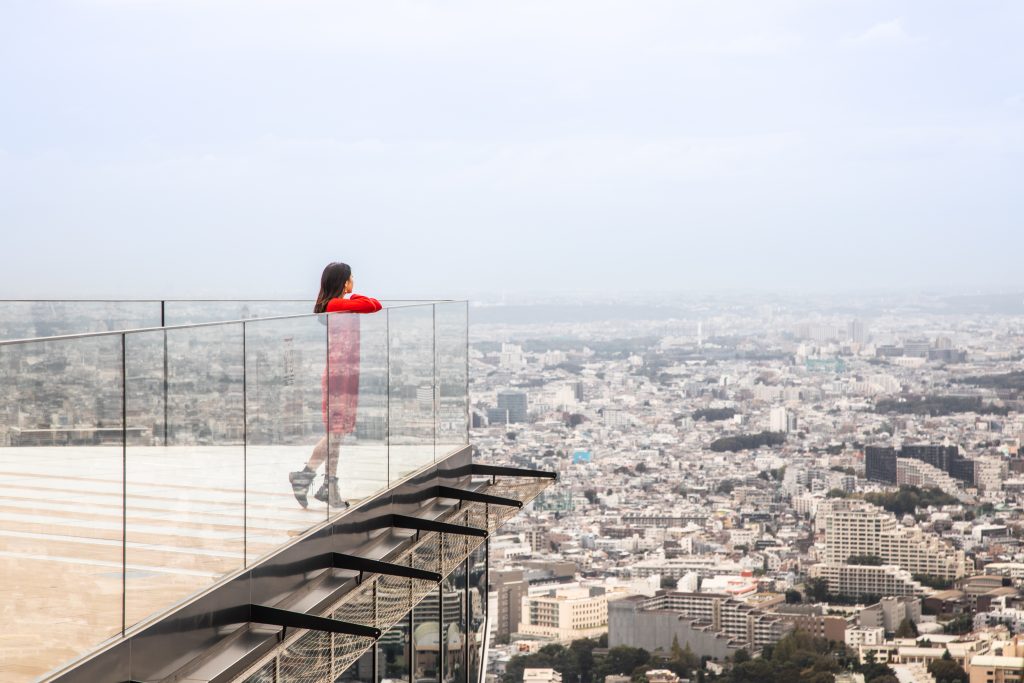 The rooftop and the Sky Gallery section a floor below get a steady stream of visitors through the day and evening, but between 11pm and 8am, the whole area can be hired for private functions, complete with a bar and lounge area. Musicians and DJs have performed through the night on some occasions, and the space has also been used for morning yoga as the sun rises.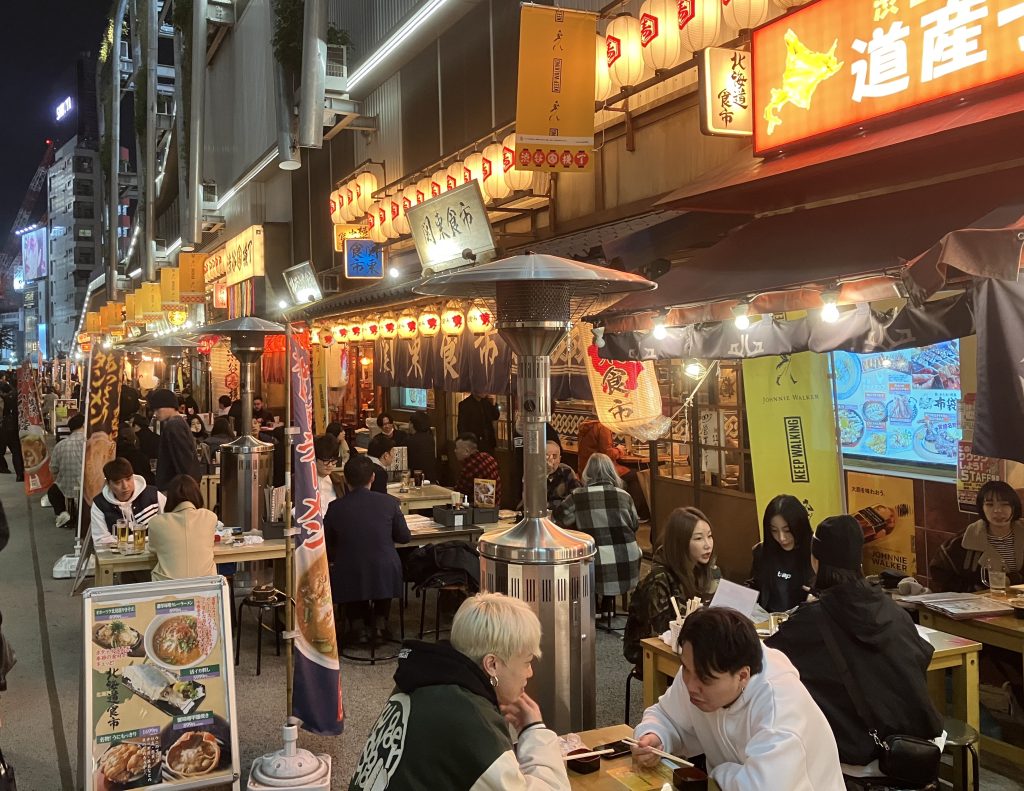 Miyashita Park – Time to come back down to earth and get your bearings with a walking tour around central Shibuya! Shopping, dining, and bar-hopping stretch into the small hours to generate a safe "night-time economy," which reflects the diverse culture of Shibuya. You can also use the English-speaking guides provided by the tourist information center as you walk around Shibuya.
Accommodating traditional aspects of this twilight economy while ensuring the safety, hygiene and orderliness so inherent in Japanese culture is Miyashita Park, which has spaces available for meetings and events. The ground level of this market and public performance space is home to Shibuya Yokocho, izakaya outlets serving a range of Japanese favorites ranging from gyoza (local dumplings) and yakitori (skewered chicken) to sushi and ramen, all in a cheerful, casual setting.
HOTEL CHOICES
SHIBUYA EXCEL HOTEL TOKYU – Room types range from standard to Excel trip and the 23rd-floor suite. Lunchtime bento boxes are a favorite at Shunsai, which seats 106 guests and has a private dining room. Sharing the 25th level is A bientôt, French Cuisine.
Meetings & Events – There are four types of event space including the 266 sqm Planets room, which can accommodate 294 guests for cocktails.
CEREULEAN TOWER TOKYU HOTEL – Guest rooms can be accessed from the 19th floor. The Cerulean's 12 F&B outlets include Japanese Cuisine Sakuragaoka and Sukiya, with French Cuisine at Coucagno, a jazz club, and Tower's Bar.
Meetings & Events – The 1,430 sqm Cerulean Tower Ballroom that can be divided into four varying-sized spaces, with Tower Salon among the banqueting choices.
SHIBUYA FAST FACTS
13 – Convention facilities
2,984 – Guest rooms
23 – Banquet halls
For more on Shibuya – the Entertainment City, click here…
REACH OUT NOW TO HOLD YOUR EVENTS IN ROPPONGI or SHIBUYA!
For Shibuya, click here…
For Roppongi, click here…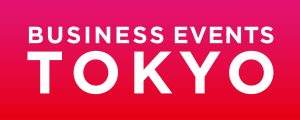 businesseventstokyo.org
Business Events Tokyo is also ready to provide comprehensive world-class support through every stage of the event planning process.