Murphy's Law that "If anything can go wrong, it will" is one that many business events planners have learned through personal experience.
In the worst cases, what goes wrong has the potential to threaten the health, safety, or even lives of participants and staff at a conference or other event – particularly if it is being held in a location some distance from national healthcare facilities of an international standard.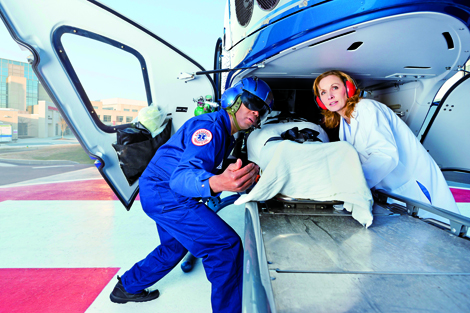 But help is close at hand, with the leading international supplier of integrated crisis responses for business events operators calling Asia home.
"We are an Asian company," stresses Philippe H J Huinck, the Singapore-based regional managing director, South and South East Asia of International SOS.
"We were founded between Indonesia and Singapore 30 years ago next year. The business started to grow in Asia and eventually we evolved into Europe and the US," he says.
However, most of International SOS's growth has taken place in the West. According to Huinck, 81 per cent of the Fortune 100 companies in the United States are International SOS clients, while Asian multinationals have been slower to adopt their services.
"For many Asian companies, an integrated risk-management solution for their key people assets – business travellers and overseas assignees – is seen as a fringe benefit," he says.
"However, many US, European and Australian companies recognise that educating themselves on their 'Duty of Care' to these employees, and building an integrated risk management programme to protect them, makes business sense. By protecting their employees – their most valuable assets – they will also effectively manage their business, financial and reputational risks."
The Duty of Care concept is fundamental to International SOS's raison d'etre, and something which Huinck says is gradually becoming better understood in Asia as more regionally headquartered companies achieve multinational status.
"It's not just inbound business into Asia. There is a lot of outbound business," he says. "Homegrown Asian companies are now sending their employees around the world, and automatically they are now confronted with potential risks. That triggers them to engage with companies like SOS to help them mitigate that risk.
"You shouldn't see it as cost. It is prevention, and there is something called 'Return On Prevention'. It all has to do with good preparation, with mitigation of risk, hence less cost. It is common sense. The people you typically send abroad are not junior employees. They are senior management and specialists, and if they are knocked out for only a week, it's very costly."
While Huinck warns against complacency when travelling to any destination, he acknowledges that some Asian countries
are more risk prone, in a variety of ways, than others.
"If you talk about Japan, Korea, Singapore or Hong Kong they are as developed as the Western world. If you talk about Laos, Myanmar, Cambodia or the Philippines they are still very much evolving," he notes.
Business events, however, are held in both developed and less developed locations, some chosen specifically because they offer a spectacular change of scenery from highly developed urban environments.
"If you organise a corporate event in a boring place nobody shows up. If it's in an exciting place then the logistics are very important, and people do get worried about the risks. So if it's a high-quality conference with prominent speakers, covering these kinds of aspects is considered more and more essential. Maybe 10 years ago it was more like
'Here's your ticket and good luck'. The attitude has changed quite a bit," he says.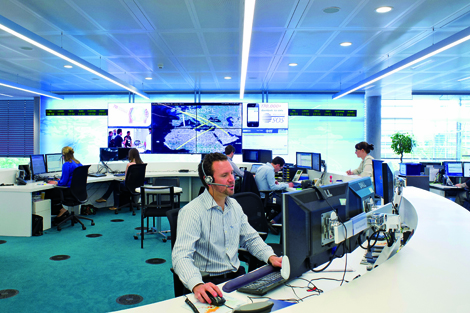 The service for which International SOS is best known is medical evacuation, perhaps because it can be the most dramatic. The organisation has conducted aerial rescues from locations as challenging as Mount Everest Base Camp. Thanks to an international network of connections built over decades, members of its team can get ill or injured people away from the most remote locations swiftly and safely.
Huinck stresses the planning necessary to guarantee access to specialised transportation in advance of crises, which he says depends on close liaison between the event organiser and International SOS before serious risks become a reality.
"We had to evacuate burn victims from the Maldives, and it had to happen by boat. If it had not been organised in advance it could have taken a day, and it could have been very bad. It's all about prevention and the network that we have in place," he says.
"Sometimes it is not the medical or transportation services that we have that are critical, but the relationships that we have with foreign missions, consulates and embassies. It often happens if someone has an accident and is not conscious that we don't have their passport with the entry and exit visas. Permission to transport them can be very difficult to obtain. Those connections mean that we can act very, very rapidly if something happens."
Business event organisers can also call on a wide range of International SOS services in developed locations. In August 2013 Cook Medical called on its support for the company's 50th anniversary meeting in Macau, attended by around 700 people from Australia, Singapore, Malaysia, Thailand, India, Taiwan, Hong Kong, China, Japan, Korea and the United States. Services included pre-travel advisories, online medical and security information, medical stand-by and medical assistance.
Other recent Asian events for which the organisation has formed part of the support team include the Fortune Global Forum 2013, the Singapore Airshow, Singapore Maritime Week and Corporate Travel World. Sporting events have included the Beijing Olympics, FIFA World Cup for under 21s, a marathon run in Ho Chi Minh City and a hockey tournament in Singapore.
International SOS covers more than 700 locations in 89 countries and is delivered by approximately 11,000 employees, led by 1,200 doctors and 200 security specialists.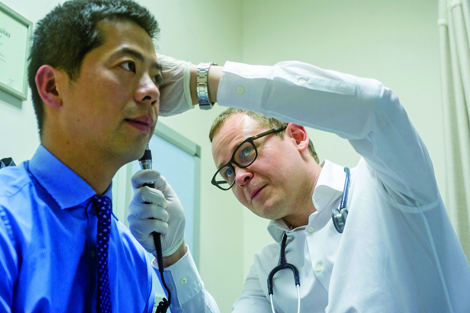 "If an event takes place in Singapore we have plenty of support staff and crews on the ground, but if you decide to organise an event in, say, Angkor Wat in Cambodia, then we need to have our medics and nurses and whatever you need flown in specifically for the event. Our support can be in various forms, such as first-aid stations on-site, medical staff on standby, medical emergency response planning and security risk assessment. For instance, for risk assessment, we assess the risk rating of a destination and available infrastructure to support risk evacuation. Every destination has its evacuation limitations. Event organisers need to be aware of these in case of any emergency.
International SOS operates on a membership basis, although project memberships are available for specific events.
"They can then call on us anytime anywhere, literally, whether it is Christmas Eve or 3am on a Sunday, whether you are in Chile, or Bhutan, or wherever, you can call us." Huinck says. n