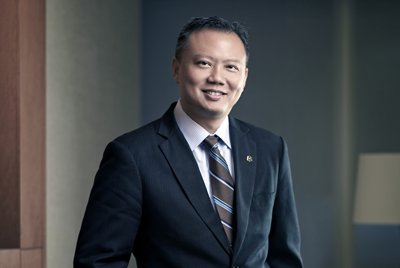 Event planning & venues
In terms of how events are planned in 2017, we expect to see a continuing trend of short-lead planning, where organisers pull their events together in just four to six weeks.
Meeting planners who want to host meetings in Macau will be looking for venues that offer everything under one roof – large room inventory, spacious meeting venues and restaurants – so they don't need to worry about logistics, and can instead focus on what really matters – running a successful event.
Venues will also be chosen based on who offers the best technology. Trends we observed in 2016 mostly centred on technology. Meeting planners now want venues that can offer state-of-the-art AV setups and backdrops that feature the latest technology so that they can keep their audiences engaged. They are willing to invest more on events that feature big LED screens and provide VR experiences for delegates.
As technology plays such a big part for meetings, we are constantly exploring ways to utilise our digital channels as well as mobile and wireless solutions to provide a differentiated experience for our guests. As an example, technology was a key component at a recent KPMG China Partners' & Directors' Conference. They used iPads to discuss and answer questions, and then all of their feedback was instantly displayed on the screen through a live feed. They were very pleased with the seamless connectivity of wifi and the speed at which they were able to communicate.
Incentives
The trend right now is to go beyond the conventional to create differentiated and engaging experiences for meeting attendees.
Sheraton Grand Macao and The St. Regis Macao are constantly exploring new opportunities to design experiences that really stand out from the rest. Macau may be small, but it is diverse. The heritage sites on the Macau peninsula set the perfect stage for events, and for an entirely different experience, the hiking trails of Coloane make for a fun outdoor adventure. One of our corporate groups recently separated into teams and competed with a fun, outdoor adventure quiz. After that, they enjoyed a Portuguese dinner down by the beach.
Travel
Travel to and from Macau continued to be a challenge in 2016. Fortunately, we can look forward to the opening of the Taipa Ferry Terminal in early 2017. With the new Taipa Ferry Terminal, there will be greater capacity for more arrivals and departures in a nice, new facility. The new Taipa Ferry Terminal is also just 10 minutes away from Sheraton Grand Macao and The St. Regis, so we can easily whisk business travellers into our hotel upon arrival into Macau.
Timothy Tan is director of sales for Sheraton Grand Macao Hotel, Cotai Central and The St. Regis Macao, Cotai Central