MELBOURNE Convention and Exhibition Centre is turning its focus to the future to ensure the business is set up for ongoing success post-coronavirus (COVID-19) by appointing Helen Fairclough to lead the venue's recovery.
MCEC is a major contributor to the state of Victoria's economy, with more than AU$1 billion in economic impact last year alone, and is now starting work to transform the business as a driver in the State's economic recovery beyond Covid-19.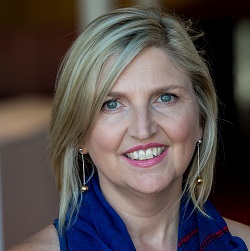 This includes exploring new business models, products and revenue streams across local, national and international markets.
"Like many in the event sector, we have found ourselves in the position of not being able to perform our core business at this time, and the immediate loss of revenue has proved challenging," MCEC chief executive Peter King said.
"Our immediate focus has been the safety and wellbeing of our customers, people and the community, which is why we were the first convention and exhibition centre in Australia to make the call to close our doors and help fight the spread of Covid-19.
"Now, we are turning our attention to securing MCEC's future, both now and post-Covid-19."
To lead these efforts, King has announced the appointment of Helen Fairclough as  director of business relaunch.
Formerly acting-COO and prior to that director of people, culture and improvement at MCEC, Fairclough has been with the organisation for nearly six years and is a board member of the Victorian Chamber of Commerce and Industry.
"Helen is uniquely placed to guide the business through a process that looks at every aspect of what we do well, what we could do better and what we have never done before, but may be able to do in the new world," King added.
"Through this process, we will be living our values of courage and curiosity, and I've given Helen the licence to be unrestrained in what we explore as a business."
"My remit is to ensure we take advantage of this rare opportunity to 'pause and reflect', so we can position MCEC at the forefront of the industry when we make it to the other side of the pandemic," said Fairclough.
"This will includeexploring new revenue streams, new business models and new initiatives to positively disrupt the sector," she said.
"This is an exciting time to navigate through the change ahead. Even when MCEC is able to reopen its doors, we must accept that the world has and will continue to change. For this reason, MCEC must change too."
While the Business Relaunch is in early stages of exploration, in the coming months MCEC will be inviting customers and partners across the industry to collaborate.
"We hope to have many updates to share with you about new projects and initiatives over the coming months," Fairclough said.