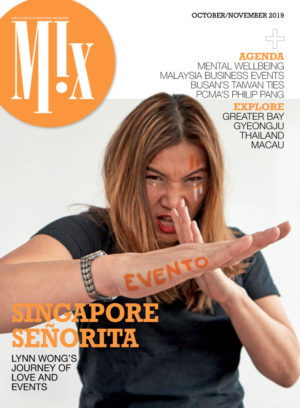 Singapore Señorita
October/November 2019
Mix is available for free as a digital edition through our partner Magzter

Mix is available for free as a digital edition through our partner Magzter. Simply click here to access the edition in three simple steps.
1) Register with Magzter. This is free, there is no charge for an account.
2) Receive your verification email.
3) Click on the link to download the edition of Mix that you wish to read.
To receive a complimentary print edition of the magazine, we require certain information. Click here to access the form.