Malaysia's strength in its diversity is one of its "killer apps" when it comes to attracting international corporate and association events. The country is high tech when it needs to be – witness several newly built and upcoming convention and exhibition centres – and at other times charmingly and naturally low-key with primeval forests just steps away from five-star accommodation.
Some conservative estimates have assessed the value of MICE to the Malaysian economy at 20 billion ringgit (about US$5.1bn) per year; it's a tempting figure, which has seen hotels and convention centres adjust their marketing initiatives in every attempt to gain a share of a highly lucrative pie, from Penang and Langkawi in the north of the country, through the capital and on to the provinces of Sabah and Sarawak on Borneo.
Kuala Lumpur
In search of a suitable venue for 3,500 delegates from 120 countries in August, the International Federation of Library Associations finally decided on the Kuala Lumpur Convention Centre. Planners for this year's World Urban Forum made a similar move, as did the organisers of the Asian Offshore Technology Conference. Increasingly, high-profile and high-spending MICE groups are heading to the Malaysian capital, encouraged – naturally – by MyCEB, the Malaysian Convention & Exhibition Bureau, and enthused by the city's modern facilities and diverse cultures and entertainments.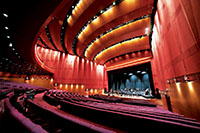 Since last August, KL has been able to boast a new string to its bow in the shape of the 45,000 sqm International Trade and Exhibition Centre (MITEC), the first stage of the city-within-a-city KL Metropolis. With 12 halls and ten meeting rooms, the centre can host up to 47,700 guests at a time, and has also been engineered to cope with heavy machinery exhibits.
Several new hotels are opening in KL, headed by the 209-room Four Seasons next to Petronas Towers in the Golden Triangle – an area that encompasses KLCC along with the Grand Hyatt, Mandarin Oriental, and Intercontinental among others. In addition to five restaurants, spa, fitness centre and outdoor pool, the Four Seasons will house two ballrooms and several meeting rooms.
Penang
Three purpose-built convention centres – two on the island itself and one across the bridge on the mainland in Serabang Jaya – provide the basic framework for business events in Penang. But the real attraction is the combination of sea, city and nature, which provide delegates with more than ample distraction. Plus, there are few places in Malaysia better suited to gala events: a banquet
at the ornate clan house Khoo Kongsi with classical Indian, Chinese and Malay dance performances is guaranteed to get delegates on their feet and cheering. Fort Cornwallis is another superb dinner venue, especially if the evening is topped off by a fireworks display.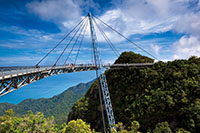 Looking to the future, Penang will be upping its game in 2021 with the inauguration of the 25,000 sqm Waterfront Convention Centre, part of a retail, office and residential development called The Light City.
Having been spotlighted by Unesco, George Town and its surrounds do a neat line in heritage hotels. The all-suite Eastern & Oriental will be first choice for larger groups, however, the 130-year-old 1881 Chong Tian or the Edwardian-era Clove Hall make for chic, boutique alternatives.
Langkawi
Sometimes described as the ultimate Asian island, Langkawi – a short way off the mainland but easily accessible by air or ferry, and combining world-class accommodation and facilities with abundant natural landscapes – was an obvious venue for the PATA Travel Mart in May.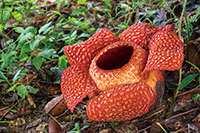 The island's main venues, the Mahsuri International Exhibition Centre and the Langkawi International Convention Centre, occupy the "world-class" and "state-of-the-art" brackets with ease.
Top of the island's many attractions is the Langkawi SkyBridge, atop Mount Machinchang. At 125 metres, it's the longest curved, free-span bridge in the world, and hangs 100 metres above the ground offering superb panoramas in all directions. Getting to and from the bridge is equally exciting, aboard a cable car which climbs 700 metres in a few minutes. With bridge admission set at five ringgit per head, this is certainly not an excursion that's going to challenge the budget. Gondolas can be booked with a VIP package.
On Rebak Island, Langkawi, Vivanta by Taj supplies an extra-exclusive retreat with a raft of post-work activities such as fishing, kayaking, cooking classes, cycling and yoga as well as squash, tennis and volleyball courts.
Sarawak
Sarawak – part of Malaysia's "Wild East" – is punching well above its weight when it comes to attracting groups. In 2017 it signed up almost 100 separate business events spread over the next four years valued at US$27 million. A second-tier but very much first-rate convention destination, Sarawak wins through being part of Malaysia but separate from it, while the state's natural attributes are likely to prove extremely popular with delegates.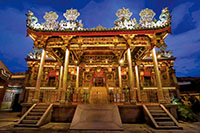 No small measure of Sarawak's success is likely to have been due to an innovative and ambitious marketing campaign launched in 2017, pitching the state as the venue for "Redefining Global Tribes".
The scheme capitalised on Sarawak's ethnic makeup, as well as the premise that each individual business event brings together various members of the "global tribe". Big names – Marriott, Pullman, Hilton – are well established in the provincial capital of Kuching, but jungle and nature is very much the state's leitmotif: Permai Forest Resort accommodates its guests in standalone lodges, and by way of alternative diversion can lay on anything from raft-building to orienteering.
Sabah
2018 promises to be a milestone year for Sabah as construction on its International Convention Centre in Kota Kinabalu is due to be completed by the end of November. A two-tier hall, 22 meeting rooms, and a plaza for outdoor exhibitions will make up 20,000 sqm of exhibition space, vastly adding to the state's MICE offering.
As in Sarawak, away from the conference venue, there is a wealth of entertainment opportunities for delegates, ranging from a gentle and informative guided stroll around Kota Kinabalu's botanical park to a rather more dynamic half day spent roaring through the countryside on a quad bike.
The orangutan sanctuary will bring out the animal lover in groups, while a trip round the rip-roaring nightmarket in KK, with dinner at a seafood restaurant, marks a fitting end to the day.
One step beyond in getting away from it all, both Bunga Raya and Gaya resorts are set on islands a short way from Kota Kinabalu. Their isolation is an added appeal, allowing delegates to concentrate on the programme and then fully relax away from outside distractions.