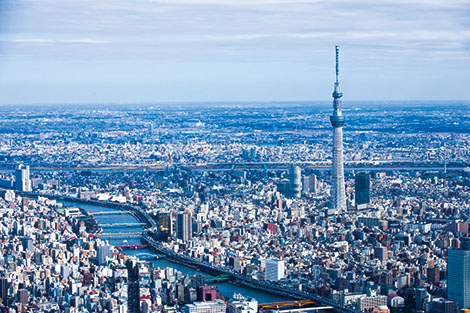 TOKYO has long been a city in flux, with constant redevelopment happening all across the metropolis. But recent times have seen more transformation than usual. That's in large part because of two global events set to grace Japan's capital over the next couple of years.
First comes the Rugby World Cup in 2019, happening all across the archipelago but with plenty of matches in the capital. And then the much larger 2020 Olympic and Paralympic Games in Tokyo, an event Japan has been building towards since winning its bid in 2013.
This has impacted every corner of the city, including the MICE industry.
"There has been an increase in the number and types of unique venues available for conventions and large-scale gatherings," says Mizuho Hara, manager of events and conventions with JTB, adding that there is more official funding for local convention bureaus and professional conference organisers.
"Awareness of international market needs in the MICE sector has prompted CVBs and PCOs to adjust their deliverables. The Japanese government has also increased funding for local governments and CVBs which has thus increased the breadth and level of subventions available," she says.
Tokyo has always proven to be a great place to hold a conference or business event, in part thanks to well-executed government work, top-notch safety measures and an atmosphere around the city blending the past with the future.
Besides the much anticipated sporting events, Tokyo will also host the G20 summit in 2019. These and other events are spurring change, and resulting in developments benefiting those taking large groups to the capital.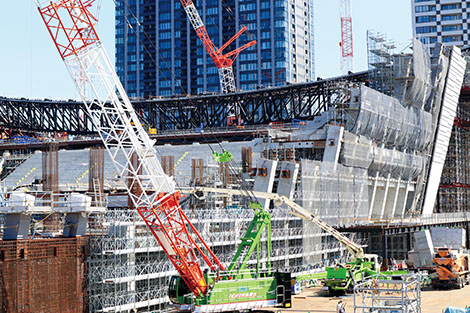 "As a whole, Japan is responding to these needs by increasing connectivity by upgrading airports to be able to accommodate more visitors and by increasing the number of large venues," Hara says.
Other people active in Japan's meetings and events industry also appreciate that Tokyo is endeavouring to make the city more convenient for visitors. Work includes expanding Haneda International Airport.
"This gives the city of Tokyo a big improvement from the access point of view," says Kohjiro Yamamoto, director of marketing for Hotel Chinzanso Tokyo. This is important as Haneda is significantly closer to the city than Narita International Airport, located in Chiba prefecture, and about a 90-minute trip to downtown.
Ease of accessibility goes beyond just the airports. Yamamoto says trains have added more signange and displays in different languages, making it easier for non-Japanese visitors to get around. Hara adds that Tokyo is "making structural changes to become the No.1 accessible city for persons with disabilities, and updating their public transportation infrastructure to further increase connectivity."
To that end, more experiences that were once difficult for non-Japanese visitors to access have become available to visiting groups. It's possible to have traditional geisha appear at a conference, for example, while Yamamoto points to Hotel Chinzanso's newer offerings as potential draws, including a "samurai experience", along with the chance to make Japanese rice crackers or enjoy the classic tea ceremony.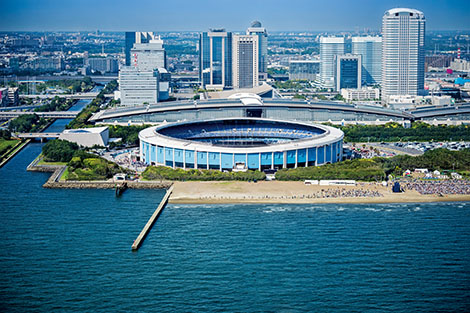 All eyes, however, are on what JTB's Hara describes as the "mega-events". "Group travel for the period of the Rugby World Cup has increased and, correspondingly, accommodation occupancy has as well," she says.
"As the tournament is held throughout the country in 12 different stadiums over the course of one-and-a-half months, we are confident that there will be enough accommodation availability to meet demand," she says, but adds that challenges may arise because the event coincides with peak autumn travel to the country.
Yamamoto is a little more sceptical. He reckons that because the Tokyo area only houses two stadiums for the event, hotels will not get much of a boost. But it's a different story for the Olympics.
"Recently it has been said that hotel rooms will be oversupplied due to the opening rush of new hotels as well as increasing vacation rentals," he says, adding that there is concern about how Tokyo can go forward after the Games, considering reports about challenges London faces on what to do with facilities built for the 2012 Summer Olympics.
Yet there is confidence in Tokyo among group travel planners, at least, in the build-up for the Olympics. "From our understanding, all preparations for the 2020 Olympics are on schedule," says Hara.
"Group travel for the Games has increased to the point that all four-star and five-star accommodation in the city during the period is already fully booked. Accommodation in two-star and three-star hotels in Tokyo as well as hotels outside the city in neighbouring Saitama, Kanagawa and Chiba prefectures is still available. The government is considering relaxing its stance on alternative options such as Airbnb to be able to accommodate the influx of visitors. We believe such alternatives would be necessary to ensure the country can maximise visitors during the Games."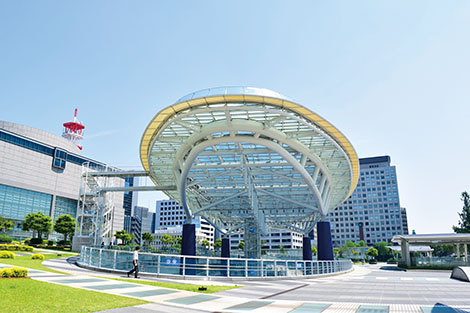 And the Olympics will have an impact on the meetings and incentives industry going beyond 2020. "Tokyo is constrained in making too many changes because of already existing structures, however they have earmarked the Olympic Village and other Olympic venues to be repurposed for MICE after the 2020 Games," Hara says.
Both Hara and Yamamoto, however, hint that the future of business events and conferences might be concentrated outside of the capital. Yamamoto says it is interesting that the Japanese government is promoting MICE activities in regions such as Kansai, Hokkaido and Okinawa, possibly as a way to balance attention paid to Tokyo. Hara points to the Aichi Convention Centre, near Nagoya, featuring the latest in conference technology.
Wherever it may be, this rush of events capturing the world's attention has motivated Japan when it comes to planning business events on a large scale.
"Japan is working hard to be globally competitive. The government has already started to define MICE destinations with area specific industries and cultural specialties. We believe this will continue for more locations and that they will develop marketing strategies to create area identities," Hara says.
"We also believe that the government will increase MICE venues throughout the country. CVBs and PCOs will work towards increasing their tech profiles and capabilities – both hardware and software – and reducing language barrier issues in order to win more global MICE business."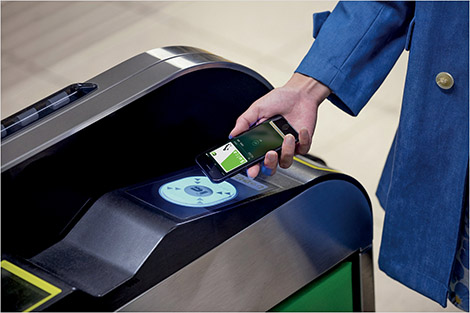 GETTING CONNECTED
ONE of the most vexing parts of being in Japan's capital, for visitors and locals alike, is a lack of public wifi – however, this is changing.
"Tokyo is in the process of rolling out a city-wide, password-free wifi network," Mizuho Hara says, adding that this has been spurred by the forthcoming 2019 Rugby World Cup and the 2020 Olympic Games.
Already, Tokyo Metro train lines provide free wifi for passengers, which makes navigating the city easier than before. On top of that, more cafes and restaurants have installed wifi for customers to use.
The other shift changing the way Tokyo operates is in how people pay for goods and services. Japan has long been a cash-based society, with coins and bills being at the forefront, but 2018 has seen a gradual change towards electronic payment. Credit cards have become more acceptable by vendors, while e-cash is also taking off. Those hoping to ditch paper money can use the Suica mobile app (originally designed for trains but now widely extended) or Apple Pay, among others.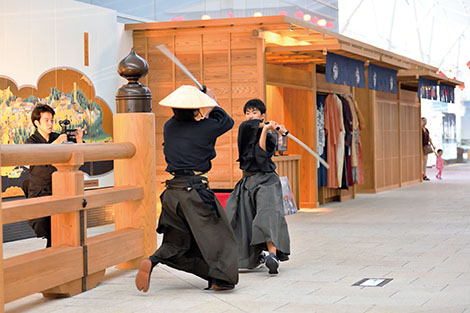 AVOID CROWDS, GO BEYOND TOKYO
GROUP travel operators in Tokyo say the city is becoming a victim of its own success – with tourism hotspots in the capital becoming increasingly overcrowded. But there is a solution: planners can try other destinations in Japan.
Geraint Holt, who operates the J-Team, says although business is good, the downside is the numbers of overseas visitors jostling to view famed Tokyo tourism attractions, such as around the Senso-ji Temple in Asakusa. "The solution for us is that we would really like to get people to move into these second-tier cities. Tokyo is getting to
a critical-mass stage with visitors, and the experience can no longer be pleasant with any serious overcrowding,"
says Holt.
Among the cities being brought to the attention of MICE planners thanks to local convention bureaus are Hiroshima and Sapporo. Holt says the mood is upbeat as the Rugby World Cup and Olympics near and one of the benefits of the rugby tournament is that groups will travel to 12 different stadiums across Japan.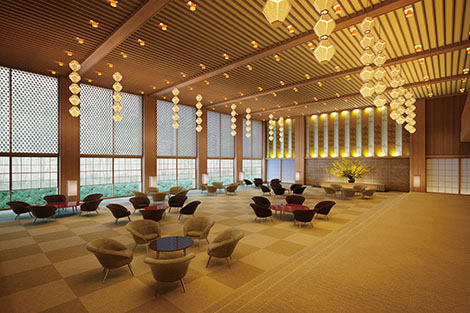 HOTEL UPDATES
ONE of the capital's grand dames will re-open as The Okura Tokyo (above) under a rebrand and renovation. The former Hotel Okura, which originally opened in 1962, is due to welcome guests in September 2019. Though guest-room reservations won't be accepted until next April, meeting planners can already request event space.
The renovated property in central Tokyo's Minato ward will have a total of 508 luxury rooms in two buildings. The 41-storey Okura Prestige Tower will have nearly 20 function spaces, including one of the city's largest ballrooms, The Heian Room, designed to host 2,500 people.
Among the other new openings in 2018 is the Hyatt Centric Ginza Tokyo (below) and, looking ahead to Olympics year, Marriott's Edition brand will open two new properties: The Tokyo Edition, Ginza and The Tokyo Edition, Toranomon – an area where it will be competing with Hyatt Andaz, among others.