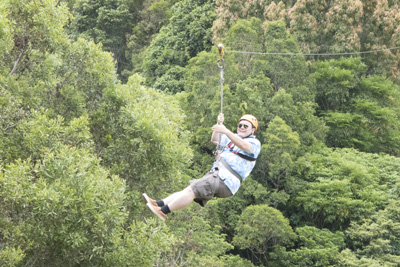 O'Reilly's Rainforest Retreat
What's it like? Gold Coast is too often associated with sun, sand, surf and nightlife – but the hinterland of Queensland provides green, natural beauty. Spread out over 700 acres is O'Reilly's Rainforest Retreat in the World Heritage-listed Lamington National Park. Experiencing the wonders of nature where the buzz of the city is replaced by the sights and sounds of rainforest creatures is the prime reason people stay at O'Reilly's, but the facility also caters to corporate retreats and incentive getaways. Expect to be risen by the dawn chorus many of the 232 listed bird species and swap your office footwear for hiking boots.
For groups: Dinners or cocktails complete with entertainment can be arranged at Moonlight Crag, with views over the stunning McPherson Ranges and Great Dividing Range. The dining experiences are as pleasantly rugged as the place names, with The Slaughterhouse being a favourite venue for corporate bonding and even wedding parties. Park rangers can instruct groups on the best ways of careering down the 180m Flying Fox zipline, navigating treetop walks along elevated ramps and tackling a nighttime hike to admire hundreds of glow worms.
Getting there: The swiftest way from Gold Coast is a 20-minute
helicopter ride. By land it's 75km from Gold Coast up winding mountain roads, but mostly downhill on the way back. The road route can take in the Canungra Valley Vineyards and the quaint hamlets around Tambourine Mountain.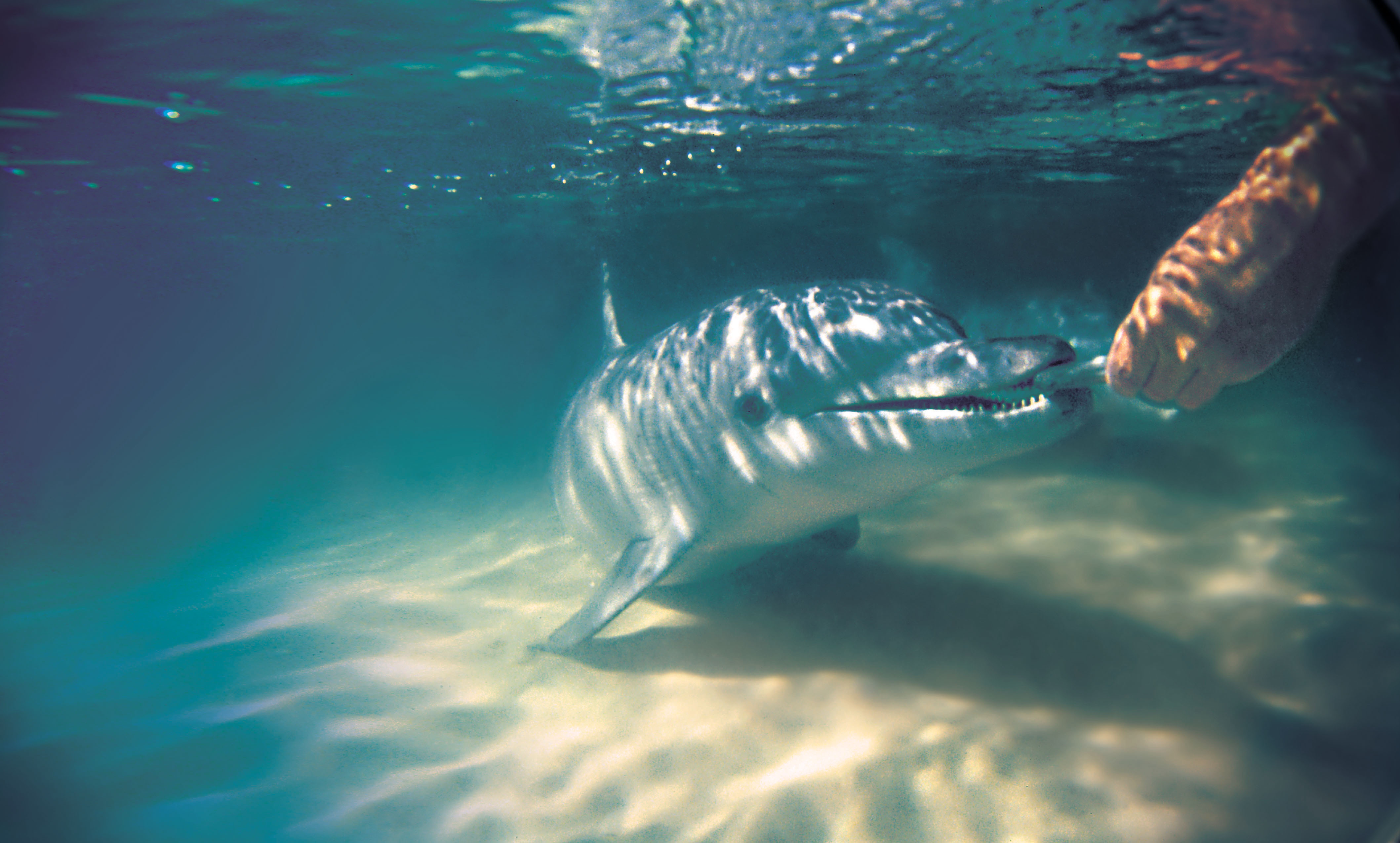 Sea World Resort and Water Park
What's it like? Incentive groups are spoilt for choice between beaches and theme parks, with dolphin performances and a variety of shark species in the aquariums at Sea World to thrill audiences. The resort has also opened a centre with 2,000 sqm of conference space.
For groups: Conferences and events, whether at Sea World's centre, or elsewhere can be tied into post-meeting itineraries with the park's inhabitants taking centre stage. This includes dinner at the aquarium with diners watching sharks and other creatures of the deep swim and even a special appearance by one of the park's performing seals. Breakfast with the dolphins can also be arranged along with private nighttime performances.
Getting there: Sea World is in the suburb of Main Beach, part of a peninsula about a 15-minute drive north of Surfers Paradise. A more thrilling way of arriving is by chartering boats from the marina behind Surfers Paradise Marriott Resort & Spa, which takes in the city's skyline and the billionaire homes along Nerang River.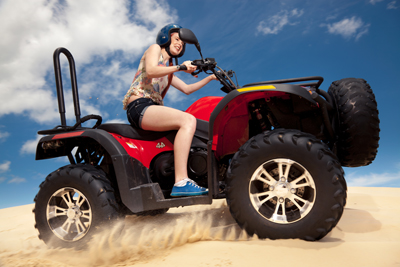 Tangalooma and Moreton Island
What's it like? Tangalooma Island Resort is the staging post for exploring Moreton Island National Park. Four-wheel drive buses with the chassis elevated take groups on adventurous tours through the rainforest without getting stuck in muddy tracks or along the shore. The adventurous outdoor spirit continues on a bumpy quad-biking trail led by expert guides.
For groups: Tangalooma has a VIP lounge near the ferry terminal where groups can seek respite from the adventure, or simply freshen up and await the next activity. This will include feeding dolphins with fish by hand when the creatures swim to the shore each evening. There are also venues for dining and sunset cocktails with views of Moreton Bay.
Getting there: Helicopters from the mainland can be incorporated into a package, but the more regular route is via ferry from Brisbane Wharf. Private vessels can also be chartered.
Shopping on a fire truck 
What's it like? Let's face it: association delegates may be content with a post-conference cultural performance and fine dining, but incentive groups from the growing outbound markets of Asia also crave retail therapy. To make the experience more exciting, groups can even travel to and from the mall in fire engines.
For groups: Malls offering discount deals to visiting meeting and incentive groups include Pacific Fair, which is adding another 50,000 sqm of space to the 100,000 sqm it already has to create around 42 outlets. The centre has translation capabilities catering to markets considered vital to Gold Coast businesses: Chinese, Japanese and Korean.
Getting there: Broadbeach South tram station is a short walk from Pacific Centre with the line serving Surfers Paradise. To add more fun, fire engines can be hired locally to make the shopping trip.
pacificfair.com.au  fire4hire.com.au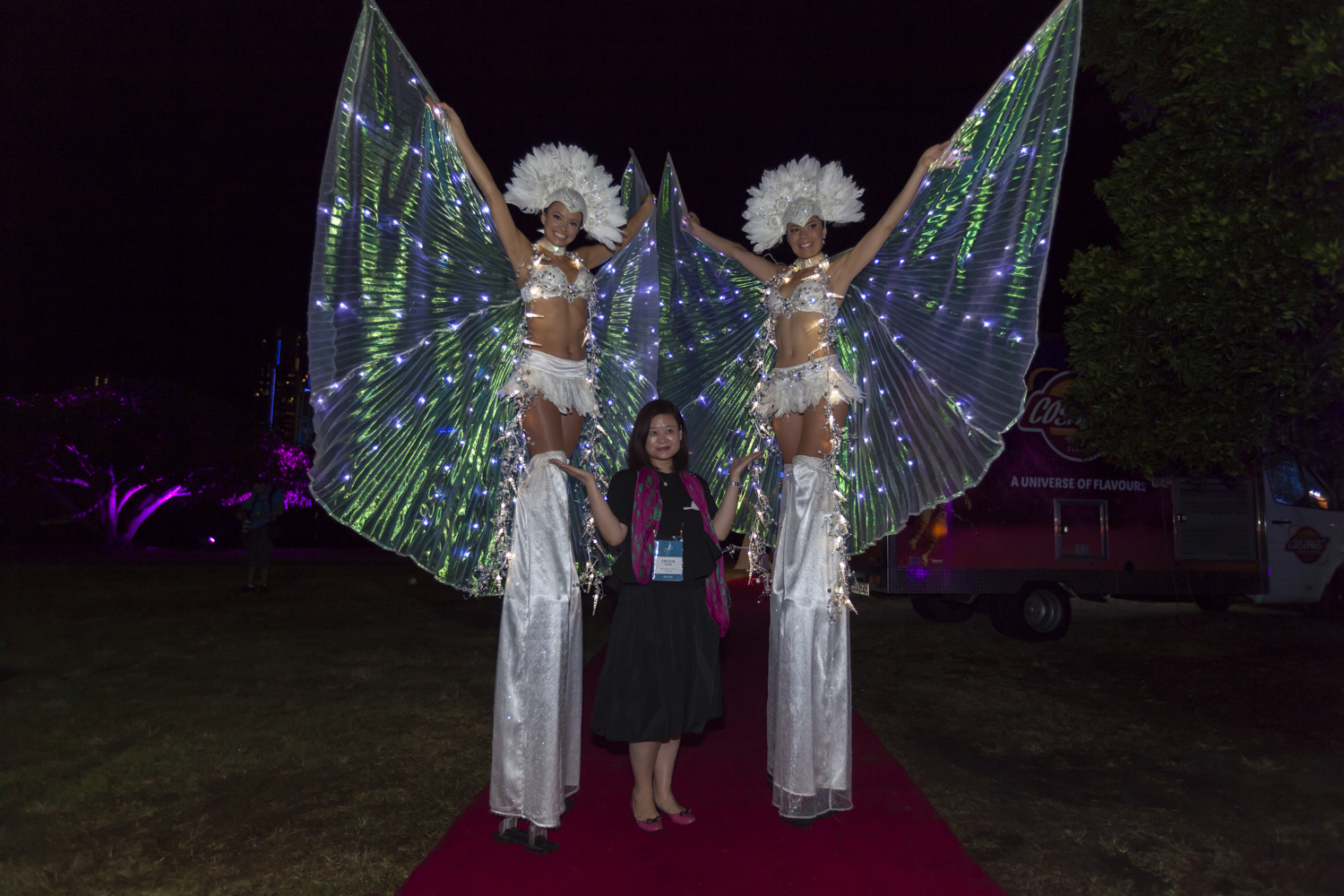 The Arts Centre
What's it like? This venue also quashes the notion that the Gold Coast is dominated by venues for seasonal partygoers. The city has a thriving arts and culture scene and the centre's supporters come from across southeast Queensland for its cinema, art gallery and performances. The venue is in a lakeside arts precinct tucked away from the main city's thoroughfares.
For groups: A new event specialty from the centre is entertainment and social evenings beside the lake. Food trucks form around a canopied area and groups can be welcomed by stilt walkers, fire-eaters and street performers. There is even a dancer in a Zorb ball moving across the surface of the lake in time to music. A highlight of evenings when groups from China visit is singer Rhydian Lewis, whose voice wows audiences from corporate to wedding parties. The former Welsh miner can also sing numbers in Mandarin and even Bahasa Indonesian.
Getting there: The centre is in a quieter suburb of Surfers Paradise, but to arrive in style event planners can choose a stretch-Hummer, a limo version of the American jeep-style 4×4 kitted out with bar and all the fun of an '80s disco.
theartscentregc.com.au    gethummered.com.au