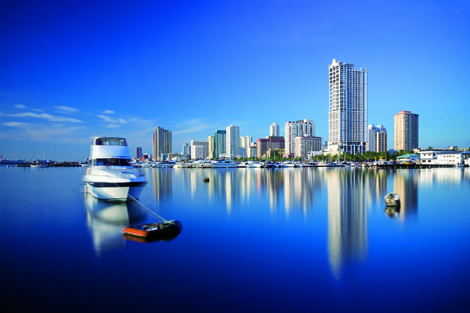 As the Philippines prepared to host the Asia-Pacific Economic leaders' meeting, the capital saw a surge in the supply of hotel rooms, particularly in the Manila Bay area. Property analysts at Jones Lang LaSalle estimate that Manila's hotel-room supply will have doubled in six years to 32,860. Colliers reports that Manila now has 62 per cent occupancy, with this number possible to fall as more hotels open.
Event buyers are likely to be spoilt for choice with 2015 seeing new players establishing meetings and event facilities in the bay area and Makati. The recently concluded Apec 2015 and the 15th Forbes Global CEO Conference mark another milestone as the Philippines bids to attract more business events. Here is a selection of new and upcoming openings with facilities geared to groups.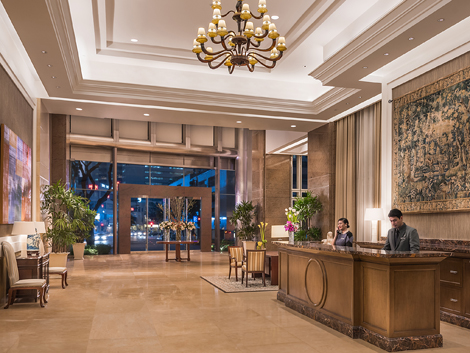 Discovery Primea
Filipino hospitality group The Discovery Leisure Company unveiled a deluxe hotel along Ayala Avenue, at the heart of Makati's Central Business District, early this year. The 68-storey Discovery Primea offers 141 rooms and suites in addition to 90 serviced residences. It is the first and only Philippine hotel to become a member of the Preferred Hotels and Resorts LVX Collection. Instead of mega function space, It has the 212 sqm Cervantes function room for 90 banquet guests, the Shakespeare function room with 146 sqm for 70 banquet guests and the 45 sqm Dumas function room for 24 guests in a banquet set-up. There are two meeting rooms ideal for six persons in a boardroom set-up, and a larger boardroom set up for 10 people. What it lacks in large scale, it makes up for in luxury comforts like a heated infinity pool with stellar views of Makati, an authentic Turkish bath at the Terazi Spa, a cigar and single-malt whisky bar, and a molecular mixology lounge, in addition to dining outlets.
The Conrad Manila
Set to open in the first quarter of 2016, the 374-guest room Conrad promises to be a pivotal player in the conference market thanks to its location next to the SMX centre. It will have six multi-functional event rooms with a total combined area of over 2,400 sqm. Its two ballrooms are The Forbes at 1,500 sqm, with a capacity of 1,050 banquet guests, and the 460 sqm Taft, which can seat 460 at banquet. Owned by SM Hotels, the hotel has direct access via a walkway bridge to SMX Convention Center Manila, the country's largest convention facility. Located along Manila Bay, it affords sunset views from the Filipino-inspired guest rooms. There is also a chance for shopping at SM Mall of Asia.
Shangri-La at the Fort
Determined to have a big presence in Manila, the 576-guestroom Shangri-La is due to get its third hotel in the first quarter of 2016 at Fort Bonifacio Global City, a fast-emerging business location. Singapore is the only other city with three Shangri-La hotels. At 250 metres high, Shangri-La at the Fort will tower over rival properties and there will be 6,000 sqm of event space and seven restaurants. With 21 function rooms, it is set to have one of the largest event portfolios in the country. The pillar-less Grand Ballroom will offer 1,800 sqm, suitable for 1,200 guests banquet-style. Bonifacio Hall is another ballroom, which can seat 780 banquet-style. For smaller meetings and events, the third, fourth and eighth levels will have more function rooms.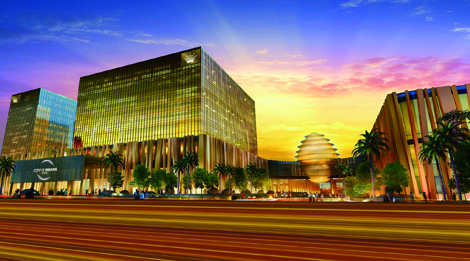 The Grand Hyatt Manila & Residences at the Fort
Also at the Fort Bonifacio Global City, the Hyatt is set to open its second hotel in Manila in 2016. After opening the Hyatt Manila at the City of Dreams last February, The Grand Hyatt Manila & Residences at the Fort will be even larger and grander with two towers. The top 14 floors of the 66-floor office and hotel tower will have 438 guest rooms and meeting facilities.
Resorts World Manila
Though not a new player in Manila, Resorts World strives to be a top MICE contender with the opening of the country's largest ballroom at the Marriott Manila last June 23. The ballroom offers an impressive 8,000 sqm of function space, with 28 versatile meeting spaces, including six VIP skyboxes.
The Marriott Manila is determined to become a top choice for business events and incentive travel in Southeast Asia. The venue is aimed at conventions, car and product launches, concerts and large sales conferences. The main ballroom has 3,000 sqm of pillar-less space for 2,500 banquet guests. The venue can be subdivided into four sections, with technology operating the vertical partitions from the ceiling. There are also 76 programmable pillow ceiling lights that can change to 360 colours. The ceiling also adjusts from 12 to 10 metres to create a cosier setting. The hotel now offers 10,000 sqm of function space, making it the largest in the Philippine hotel industry. A crucial asset to this space is the 1,505 underground parking spaces for event attendees.
Apart from the Marriott Hotel, Resorts World Manila has Maxim's, Remington and Belmont Hotels. The company is expanding its portfolio, with the
Sheraton and the Hilton each opening 350 hotel rooms in 2017.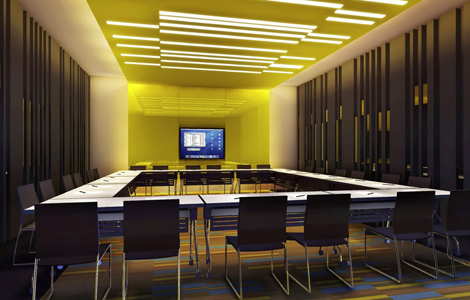 Novotel Manila Araneta Center
Accor Hotels opened in this property in Quezon City last October. The location is away from the usual business districts of Makati, Manila Bay area or the emerging Fort Bonifacio Global City area. But the 401-room, 24-floor Novotel Manila Araneta Center is the first of Accor's six properties in the Philippines. It opened a month before the Apec Leaders' Summit in Manila in time to host events in its grand ballroom and meeting rooms. It is located near the KIA Theater, a 2,500-seat music performance and event space which re-opened last September, and Gateway Tower 2, a 30-level building geared for information technology, telecommunications and business processing companies, and Araneta Coliseum entertainment venue seating up to 15,000 people. Novotel's grand ballroom can seat 1,100 banquet guests, and may be divided into three smaller function rooms. For smaller events, there are seven function rooms to choose from, ranging from 20 to 120 banquet guests. The hotel's most enticing venue is its 2,500 sqm outdoor event space with trellised rooftop garden for large networking gatherings, cocktail parties, fashion shows and weddings, with a 360-degree view of Metro Manila.
Keeping it cool
Looking for a uniquely Filipino setting to kick off your conference? Balay Dako, which means Grand House, opened last June. Evoking a typical Filipino home,
it is set in Tagaytay, about 55km away from Manila. It offers picturesque views of Taal, a volcano set in lake – and the climate in Tagaytay is a few degrees cooler than Manila.
Balay Dako is owned by Antonio Escalante, the chef behind Antonio's, the only restaurant in the Philippines to make it to the Asia's 50 Best Restaurants 2015.
The three-level structure houses a restaurant on the main floor. The lower floor, called Silong, is an event space fit for 300 banquet guests. Terraza on the third floor is ideal for 150 cocktail guests. Expect warm hospitality and authentic Filipino dishes from Escalante and his team of chefs.
antoniosrestaurant.ph