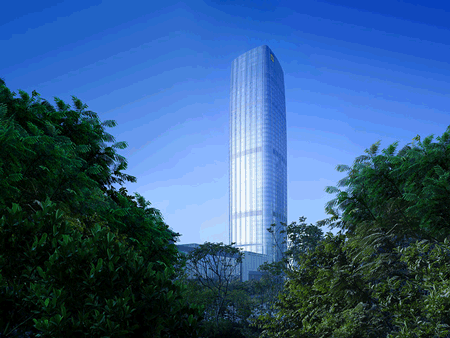 Cycling from Shenzhen to Shanghai in three weeks is the daunting task facing the six riders taking part in an epic charity event being supported by the Shangri-La. The 2,000 km challenge kicks off on November 16 at Futian Shangri-La, Shenzhen, and the riders plan to reach their final destination in Shanghai on December 7.
Along the way, the group intends to stay at 11 different Shangri-la properties and will be joined by other riders at each stage. The event will raise money for charity and in order participate, local riders need to donate an entry fee of RMB200 (US$30) per adult and RMB100 (US$15) per child. An official shirt for the charity activity is also available for a donation of at RMB500 (US$80) per piece.
Cycling with Trek brand bikes, the six riders committed to finishing the whole journey include Nicholas Smith, the resident manager of Futian Shangri-La, Shenzhen and initiator of this activity; Thomas Bird, a British freelance writer based in Shenzhen; Carl Wu, a young cycling aficionado from Shenzhen; Li Xiao Bao, who once cycled 2,600 kms from Yunnan to Lasha, crossing the west of China; Lu Yushui, a cycling enthusiast dedicated to helping kids in Guangxi Autonomous Region; and Lu Bao Kang, who ranked number 10 among 500 racers in a recent cycling tournament in Beihai City.
An SUV supported by Mercedes-Benz and Zung Fu China will provide mechanical and medical assistance to the six riders throughout the journey.
All entry fees, shirt revenue and voluntary donations collected along the ride will be distributed to three selected beneficiaries: a group of villagers in Guangxi Autonomous Region, Shenzhen Blue Ocean Conservation Association and the Will Foundation.
The group of villagers living in Guangxi Autonomous Region include 20 families that have just moved from the mountains to live in a small village along a newly built road. The villagers used to obtain water from the stone caves during the rainy season but have since lost their only access to water. They urgently need to build water cellars to store water during the raining season. The water should be enough for a year's consumption. Each water cellar costs RMB6,000 (US$900) and the Shangri-La hotels are targeting to raise RMB120,000 (US$19,000) to build 20 cellars.
Shenzhen Blue Ocean Conservation Association is the first NGO in China to work on ocean conservation, the organisation arranges volunteering activities to clean and preserve the ocean and plans to establish artificial coral reefs to restore fish species.
Based in Shanghai, the Will Foundation aims to give orphans hope and a future. Its mission is to give children who have been left behind in life a chance to flourish by creating an eco-learning centre that will provide them with a loving and nurturing environment and a tailored guided programme.
For more info, contact slft.communcations@shangri-la.com