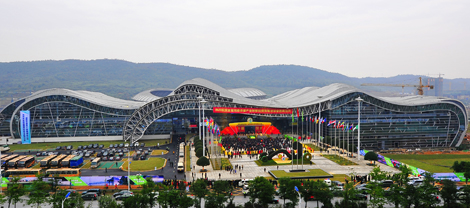 Total Brand Activation company Pico Far East Holdings will be operating the new Chenzhou International Convention and Exhibition Centre in China's Hunan province under a management contract.
The CZCEC is the city's first modern multifunction centre and encompasses a total site area of 133,731 sqm. It forms part of the recreational and sports district of the city providing show organisers and exhibitors with approximately 50,000 sqm. of indoor exhibition space and approximately 15,000 sqm. of outdoor exhibition space.
Pico will be responsible for providing a wide range of facility management and operations management services for the CZCEC, including hosting and co-organising conferences, exhibitions and other events, as well as the management of the venue, facility rental and other ancillary services like parking lots and food and beverage services.
The CZCEC is about two hours from Shenzhen and 90 minutes from Changsha and Guangzhou by high-speed rail link. An airport for Chenzhou is also being planned.
Pico says the CZCEC is set to make the Jiang Nan region into a destination for local and international conventions and exhibitions with the first event set to take place in the last quarter of 2014