Tourism Australia recently held their North Asia Showcase, part of a series of events that took place in China during "Australia Week in China". The goal of the showcase was to promote Australian tourism, education, trade and investment as an incentive destination for business events groups from North Asia.
Figures from Tourism 2020, a progress report for the business events sector, shows that Australia welcomed 893,000 international business event delegates for the year ending September 2013, of which 86,000 were Chinese visitors. In terms of business events spending, China is Australia's fastest expanding market, growing by almost 30 per cent from 2012 to 2013, partly due to the boom in large incentive group events heading to Australia.
Tourism Australia's managing director John O'Sullivan said the combination of high-quality business facilities, excellent food and wine, a clean natural environment, plus the capacity to deliver world-class programmes for incentive groups of any size, were all contributing factors to Australia's powerful pull in China.
"Last year Australia played host to two major incentives; Sydney hosted 3,000 Perfect China delegates, while the Gold Coast hosted 1,000 delegates from Herbalife China, and we wowed them with a combination of business meetings and encounters with our nature and wildlife," said O'Sullivan.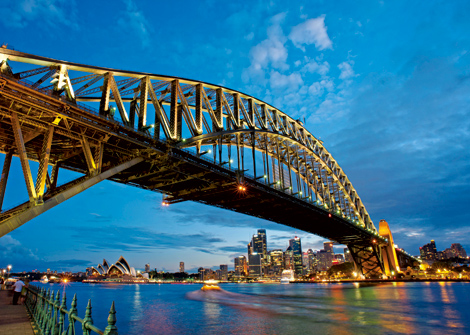 "There are indications that the positive upward trend we've seen in incentive bookings from China looks set to continue with a number of significant group incentive bookings confirmed for Australia throughout 2014 and 2015.
"This year Australia will play host to some of the largest Chinese incentive events, from industries including health, pharmaceutical and insurance. This includes Pro-Health China (Baojian), which will see more than 6,000 delegates gather in Sydney for a five-day conference, and will contribute an estimated A$22.5 million (US$19.9 million) in economic impact to the state of New South Wales alone.
"Australia is continually investing in its business events and incentive offerings to suit the needs of our regional customers, especially our customers in China. This includes working closely with our airline partners in China to consolidate services, and to provide more high-value travelling opportunities for the market," O'Sullivan added.
The Australian Minister for Trade and Investment Andrew Robb noted that China is now his country's largest inbound tourism market. "By the end of this decade the China travel market has the potential to be worth up to A$13 billion (US$12.5 billion) to the Australian tourism industry. This figure is up from the original estimation of A$9 billion (US$8.5 billion) by 2020, so this estimation is jumping rapidly because the market is increasing at a rate no one expected."
Robb added that in support of this exponential growth, Australia is increasing visa flexibility and ease of travel by granting Chinese nationals three-year multiple-entry visas for business visitors.
The head of Business Events Australia, Penny Lion, said that as Chinese travellers become more sophisticated, their travel attitudes are changing. "They used to be far more traditional in their activity choices and are now much more open to diversity and adventure," she said. "Australian's are catering to the Chinese market well because of the potential it represents."
australia.com/businessevents