DATES for IMEX Frankfurt's 20th anniversary show have been pushed back five weeks due to cases of the highly contagious Omicron across Europe and worldwide.
The opening is now scheduled for May 31 to June 2 to allow time for the latest wave of Covid to subside and to give attendees and extra five weeks to prepare for the trade show.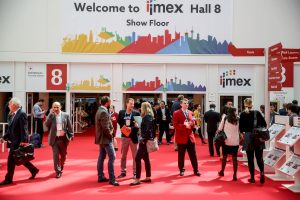 The "current regulatory uncertainty" with restrictions being imposed across different regions also caused IMEX chairman Ray Bloom and chief executive Carina Bauer (pictured above) to review their plans.  They accepted new dates offered by the Messe Frankfurt venue.
"Everyone in our industry can see the current situation in Europe and knows that, with trade shows depending on such long lead times, it doesn't support a show in April," said Bauer, referring to the originally scheduled April 26-28 dates for the event.
More… Hong Kong reimposes Covid curbs
The pandemic forced IMEX Frankfurt to be cancelled in 2020 and last year, but IMEX America went ahead in Las Vegas last November attended by some 8,600 industry professionals.
"We strongly believe that a late May edition of IMEX in Frankfurt will allow everyone to move ahead and plan with certainty and confidence," Bauer added.
"Having recently come off a highly successful IMEX America, we're completely focused on building a strong return for IMEX in Frankfurt and we're also keenly aware of how much our industry needs IMEX to bring everyone together and prove that business regeneration and good lead flow is not only viable but closer than some may think."
Registration for IMEX Frankfurt will go live in the week commencing January 17. The show's education day for specialist groups such as corporate, association and agency buyers has been scheduled for May 30.