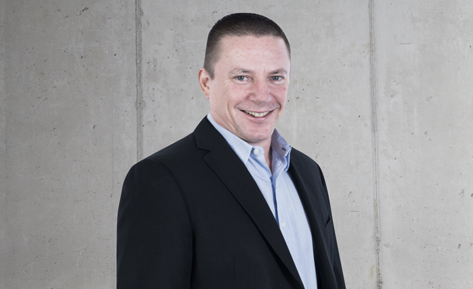 CHANGES at Uniplan see Darren Chuckry being named managing director of the live communication agency's Hong Kong office as former Greater China chief Karen Arndt leaves the company after having returned to take up a global role.
Chuckry takes over the top role in Hong Kong from Daphne Choi, who will become client services director focused on the exhibitions market. Arndt had returned to Uniplan in December 2016, but her appointment was not announced to the media in Asia until July this year.
"Karen's departure was a mutual one," Christian Zimmermann, CEO of Uniplan, said in a statement. "As we restructured on a global level to help move Uniplan into a more solution-focused agency, we saw a gap between Karen's role and the transformation of the company."
Arndt, who was previously with Uniplan for nine years before joining venture capital company Nest in 2015, returned to the agency as chief global development officer to "assist Uniplan in entering new markets and help foster innovation across offices".
Uniplan Hong Kong also confirmed that event operations director Dawn Dennis has left the company, but told MIX: "We are currently working very closely with her on a number of projects on a freelance basis."
Daphne Choi is listed as one of Uniplan's founders and steps down from the Hong Kong managing director role to see former client services director Darren Chuckry take the helm.
Zimmermann said: "For the past 24 years, Daphne has helped transform Uniplan into one of the largest agencies in Hong Kong whilst turning the Hong Kong office into a creative hub for Greater China."
Uniplan Hong Kong won more than 50 industry awards including consecutive "agency of the year" titles under Choi's leadership. Zimmermann said Choi also helped Uniplan secure large projects in the region including Art Basel, Global Gaming Expo Asia, Longines Masters of Hong Kong, Formula E Hong Kong and the Grand Opening of Studio City Macau and Parisian Macao.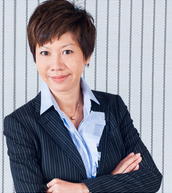 "After 24 years with Uniplan, I have decided to take a short break to spend more time with family and pursue other interests," said Choi.
In her new role, Choi will continue to work with key clients and market stakeholders to help grow Uniplan's exhibition business across Greater China.
Chuckry will continue to be in charge of developing regional and local clients, said Zimmermann, by driving digital transformation within the group and strengthening Uniplan Hong Kong's presence across Greater China.
"I am very excited about the position and the opportunity to lead our efforts in bringing innovation and new technologies to the experiential space," Chuckry said.
Chuckry has more than 20 years experience in international live media production including product launches, gala awards and conferences.
He joined Uniplan in 2010 as events director and promoted to chief client services officer Asia in 2016.