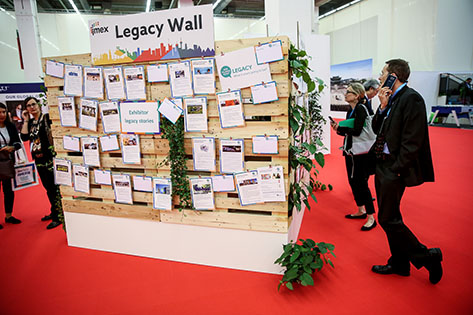 EXPERIENTIAL elements are high on the agenda for IMEX America, which opens at the Sands Expo in Las Vegas on October 15, dubbed "Smart Monday".
The four-day show is expected to capitalise on recent research carried out by Meeting Professionals International (MPI) Outlook for the IMEX Group, which showed that more than two thirds (69 per cent) of event planners expect to include experiential elements in their meetings and conventions from in the near future, with a further 16 per cent planning to add them in a year or two.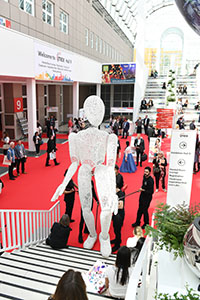 The experiential factors will include:
• The MPI Carnival – new this year as part of Smart Monday and powered by MPI, October 15 is an American-style carnival featuring magicians, jugglers, artists, LEGO furniture, balloon columns and carnival games. "Magical Monday" is expected to set the tone for an energetic week.
• C2 Learning Labs – IMEX Group's newest partner, C2 International, is set to tear down creativity barriers with its Learning Labs. C2 aims to stir the imagination and disrupt conventional thinking. The C2 team will also be presenting a masterclass: "Emotions and Technology: An Exploration of Audience Connection" as part of the MPI Keynote series.
• IMEX Live Zone – this is designed to be a "smile-inducing" selection of interactive live event experiences. The Live Zone will be home to giant, mobile puppets, a VR zip line, digital caricatures, artists, jugglers, a kinetic magic wall and a living wall. These are concepts that IMEX says can easily be planned into traditional event formats.
• IMEX Tech Zone – this is a brand new testing ground for new event technology, where buyers can try out innovative products and ideas taken to the show by new or up-and-coming tech companies.
• The Legacy Wall – this is a showcase of heart-warming and inspiring stories and case studies from exhibitors, attendees, partners and IMEX staff. The simple, walk-up wall puts this year's IMEX talking point – Legacy – at the heart of the show, and is described as "a good, old-fashioned analogue experience".
IMEX America takes place October 16-18, with Smart Monday registration on October 15, at the Sands Expo and Convention Center, The Venetian, The Palazzo, Las Vegas.
See here for a full list of the creative and experiential opportunities available at the show.